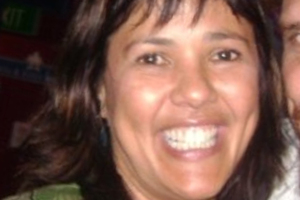 The Ngati Kura people of Matauri Bay were anticipating holding a tangi for Glenys Stanton, who was found shot dead near Papakura at the weekend.
The Ngapuhi Marae at Matauri Bay was being prepared for the tangi as Ms Stanton's late father Bill Toms was a respected kaumatua at the Far North settlement and many whanau of the dead woman live in the area.
However, a family notice published in Auckland yesterday changed Matauri Bay expectations that Ms Stanton's body would be coming north soon.
The notice said a service to celebrate the life of the 47-year-old would be held at the Purewa Crematorium in Auckland, at 3pm on Monday.
The undertakers involved told the Northern Advocate the body would not be coming north and the service would be followed by cremation.
Marae representatives contacted yesterday had not known about the crematorium service. They intended calling Ms Stanton's family to confirm her funeral arrangements.
While police have not yet released all details surrounding her death, there are strong indications Ms Stanton was in a love triangle fatal for her and the two men involved. Her body was found with Trevor Waite, 51, also shot dead, at his home near Papakura. They had recently started a relationship.
Her former boyfriend, John Mowatt, 51, of Auckland, shot himself dead on Wednesday in front of police who wanted to talk to him about their murders.