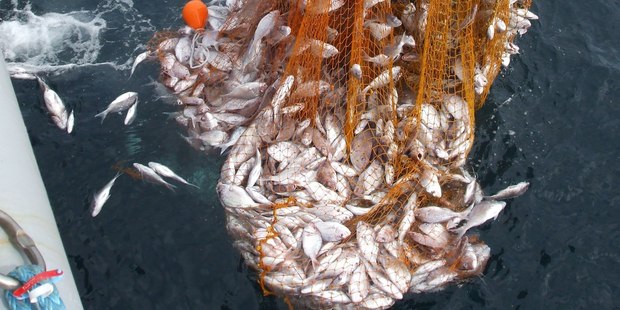 About 50,000 people had their say on proposals to review the management of the snapper fishery between Cape Reinga and East Cape before submissions closed on Friday.
Of the submissions, 1500 were from individuals and LegaSea, which had led public opposition to review options which could see the daily catch limit for recreational fishers reduced from nine to three.
LegaSea said 3000 people attended public meetings about the fishery review - including about 1000 people at two meetings in Whangarei and one in Kaikohe - and more than 365,000 emails opposing any changes had been sent to MPs and officials in the past four weeks.
A Ministry of Primary Industries (MPI) spokeswoman said LegaSea submission forms could be appended or altered "and we cannot provide a reliable number of Legasea submissions received at this stage".
However, analysis of submissions should be able to produce a more definitive estimate, she said.
LegaSea national programme leader Mandy Kupenga said this sort of criticism had been tried in the past, but LegaSea had recorded the source of every submission made on its website.
Decisions on overall Total Allowable Catch limits in the snapper fishery need to be made before the October 1 start of the 2013/14 fishing year.
The MPI spokeswoman said Primary Industries Minister Nathan Guy would make his decision on the management option before the end of next month.
"Implementation timeframes will vary. If there are any changes to recreational controls these are not expected before April 1 next year," she said.
Ms Kupenga said the law specified the people of New Zealand should have their fishing catch "allowed for" before commercial catch limits were set.
"There's a misconception, put out there by the commercial industry, that the public is part of the Quota Management System with them, and need to be given a quota, but that's not true.
"Commercial fishing is managed within the quota system, but the public's interests are settled by the minister.
"We do not want fish taken from us and given to the commercial sector for export. We're not overfishing - we're being ripped off."
A Horizon Research national survey showed most people thought reducing commercial waste should be used to rebuild the snapper fishery.