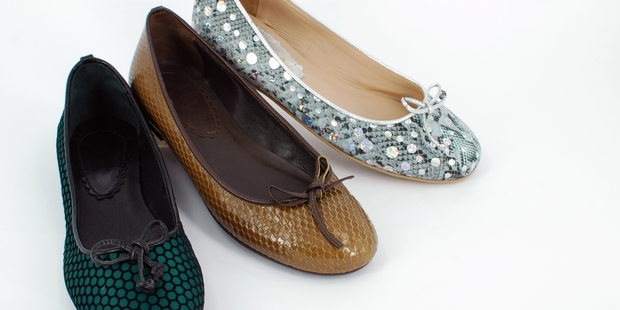 I choose to wear flat shoes because they're comfortable and practical, but I often find they let down the rest of an outfit because they look too casual. Do you have any suggestions for styling with flat shoes?
I know exactly what you mean about flat shoes sometimes looking as if they're an after-thought, not that complementary with your outfit.
This season flat shoes, or those with a tiny heel (an inch) are here big time.
*Ballet flats, loafers, etc
*Ankle boots
*Calf or knee-high boots.
*Ankle boots and flat shoes are particularly popular this season.
Key styles:
*Flats look great with straight or skinny trousers and leggings, and especially fab with slightly bigger, looser tops such as tunics or jumpers or a smart blazer.
*Wear flats or ankle boots with skirts (mini, mid-length or long) and/or dresses. This is very popular.
*Show some ankle. Roll the hem of your trousers/jeans up slightly. Make sure the fold is not too wide - this looks great with flat shoes.
*Tunics and leggings or skinny pants look great with flats.
*Wear your flats or ankle boots with a bit of sock showing.
Max Fashions has some gorgeous dark, glittery ones, to dress your look up a little. Such socks looks best with slightly more boyish-styled footwear.
*Ballet flats give a fine, delicate look and always work well with jeans, trousers, skirts and dresses.
Send your questions for Lisa to regionalfeatures@apn.co.nz.
Lisa Lyford is the founder of Gorgeous Me, free DIY personal styling and makeover advice. www.gorgeousme.co.nz