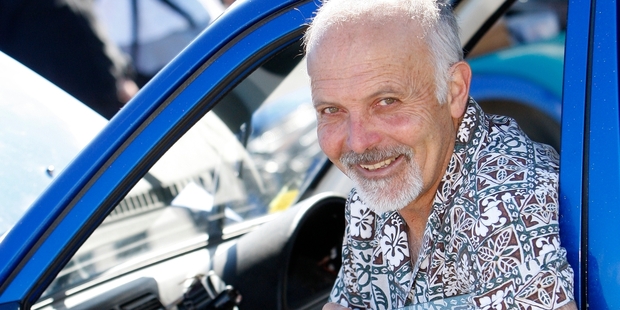 Are you interested in harnessing the power of the sun, building a home out of the good earth and looking at affordable and fun ways to grow a healthy future?
Goodness, you can also look blooming lovely while you do it!
The third annual Sustainable Living Festival is due to be held in Whangarei, and this year's expanded event will see a more diverse range of exhibitors, from organic cosmetics to solar power.
Last year over 700 people turned up to check out the future of sustainable technology and borrow some good old-fashioned ideas from the past, with exhibitors coming from all over Northland and as far away as Mt Maunganui.
While much was achieved through that expo, one of the most celebrated outcomes was the zero-waste policy that saw only one bag of rubbish created during the day-long event.
All coffee cups and food plates were biodegradable and, along with food waste, were composted after the event.
Organiser Myles Green says this Saturday's festival at NorthTec, Raumanga Valley Road, Whangarei, is set to be even bigger.
Exhibitors will show off everything from septic systems, eco-building and architecture, insulation, solar PV, solar hot water, portable cabins and electric bikes. There will also be activities for children, an organic cafe, live music and all sorts of demonstrations.
These demonstrations include: Biofuels, bio gas/ethanol - Klaus Lotz (9.30- 9.55am); solar hot water - Eric Janseunne (10-10.25am); The Facts on Electric Cars - Joe Camuso (10.30-10.55am); Leading Social Change - Niki Harre (11-11.50am); Smart Green Business Solutions - David Clendon (12-12.50pm); How to Live Rubbish Free - Matthew Luxon-Waveney (1-1.50pm); Backyard Vegetable Gardening - Angela Marinkovic (2-2.50pm).
Workshops include: Composting - Anna Murphy (10-10.50am); Traditional Blacksmithing - Laksar Eggleton (11-11.50am); Cheesemaking - Jas Footer (12-12.50pm); Sourdough Breadmaking - Agnes Boorman (1-1.50pm); Electric Bikes (2-2.50pm).
For information, contact Myles Green, www.slf.org.nz, 09 438 0384 or 021 037 8415.