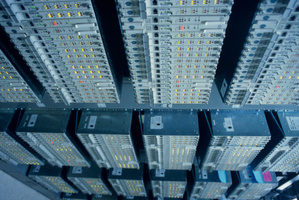 Large companies have disaster recovery and business continuity plans. Small business owners pray.
Too many small businesses have absolutely no backup for their business critical data. When the unexpected happens, the business' ability to function vanishes in a puff of smoke.
Without backup plans and systems business owners are putting their future livelihoods in grave danger.
All gone in one fell swoop
It's no use saying: 'it won't happen to me'. Plenty of red-zone businesses in Christchurch were put out of action by the February 22, 2011 earthquake, simply because they couldn't access the hardware that held their business critical data. They were relying on a single point of failure, says Dan Wong, Telecom's senior product manager - Mass IT.
Every small business owner should ask him or herself, 'how many days' data would I lose if my laptop or desktop computer was stolen or failed today?'
Beware of the USB stick
Even owners who have backup systems, usually don't do backups often enough. Telecom Business Hub Northland owner Aaron Redwood sees some shocking backup systems when he visits small businesses.
It's not uncommon for Redwood to be shown five USB sticks lined up - one for each weekday. The business owner takes one USB stick home each night. More often than not that business critical backup is left in the car overnight.
Good backup is simple
The good news is that backup systems are simple to install. There are a number of backup options. They include:
• Offsite business server hosting. The servers should be at least 5 kilometres away from your business premises
• Cloud-based applications to run everything from customer databases to accounting. That puts all of the data in cyberspace
• Online backup services such as DaySave, Mozy, or Carbonite
There are also a number software products on the market from Norton, Acronis, and other software developers that automatically create copies of data and save them to a backup drive. No backup is complete, however, until the hardware or media it's held on is offsite.
The downside of these systems says Redwood is that they often need costly IT support.
The simpler the better
As a result of hands on experience Redwood has found that online backup services are the simplest, most effective solutions for most small businesses. Once set up the data is backed up automatically every day or more frequently if required.
A good backup system also archives all of the previous backups. Should a business need last Thursday's backup or one from the 4th June 2010, they can be retrieved.
Customers can set DaySave up themselves, says Redwood. If they prefer they can have it set up for the for about $100 plus GST. The advantage of this is that they can be sure that the right files are backed up and nothing is left out accidentally.
There are of course free or budget backup services available for cash-strapped small businesses. Sites such as ADrive.com or SpiderOak.com offer free services to users who have a limited amount of data to store, or monthly or gigabyte-based pricing for bigger users. Other businesses use file sharing tools such as Dropbox for backup. Providing you've added the right files to Dropbox, they will be updated automatically every time you change them on your computer.
Free services are only as robust as the businesses offering them. It would be unfortunate to choose a fly-by-night website to host business critical backups.
More is better
Finally, a small business can never have too many backups and sometimes using more than one backup method is the right solution. If you never need to use them that is a bonus.