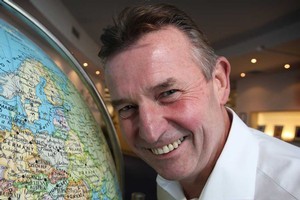 "Mainfreight doesn't do recessions."
Those were the words of the Otahuhu-based freight operator's straight talking managing director Don Braid, published in a company newsletter in July 2008, as the financial crisis bore down on the global economy.
To the benefit of shareholders, Mainfreight has delivered on his statement - largely growing earnings and revenue between 2008 and 2011 and cementing its reputation as one of the most well-managed and best-performing NZX-listed firms.
In the 12 months to March 31 Mainfreight posted a record revenue of $1.34 billion. At $91.58 million, earnings before interest, tax, depreciation and amortisation were also a record.
The company lays claim to being the best-performing NZX stock over the past 15 years. Its shares have gained more than 29 per cent this year and were trading at $10.35 late yesterday. An investor who took a punt on the firm in early 2009, when its stock was depressed by the recession, would have tripled their money by today.
Braid, who joined Mainfreight in 1994, has helped steer the company through an action-packed 2011.
In April, Mainfreight completed its more than $200 million acquisition of the Wim Bosman Group. In May it opened an office in Chile, giving it a footprint on every populated continent, apart from Africa. It also has freight operations in Australia, the US and Asia.
It was named Company of the Year at the Deloitte/Management magazine Top 200 awards last month, and Braid was crowned Executive of the Year.