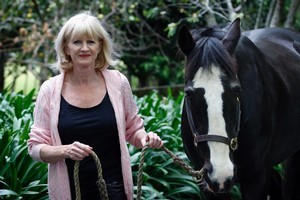 Joan Withers' progress in business had been more "slow and steady wins the race" than meteoric.
She left high school with School Certificate for a job as a bank teller at the BNZ in Papatoetoe. Over the next 40 years she rose to become a media executive and a director on several high-profile boards. Along the way she raised a family and put herself through an MBA.
But after years of self-made success, her trajectory in the business world has been vertical over the past year.
She has become a favourite among politicians deciding the leadership of state business ventures.
Her specialties in business have been in energy and media and she has been an executive and a director of companies in both the state and private sectors.
While mixing with high flyers in the business world Withers has remained anchored. She grew up south of Auckland and still lives there - on a Karaka property where she rides her horse to unwind.
Inevitably there will be those who see her rise as being on the back of positive discrimination. Woman directors on listed companies are few and far between.
Yet that does not explain her jet-fuelled rise recently. In the past year she has been made chairman of state power company Mighty River Power and deputy chairman of Television New Zealand.
A longtime director of Auckland International Airport she was made chairman a few months ago.
She reprised her role as a trustee of the Tindall Foundation - a philanthropic organisation that has a big stake in the Warehouse Group.
And at the end of the year was one of the independent directors appointed to the advisory board keeping an eye on how the Treasury is being run.