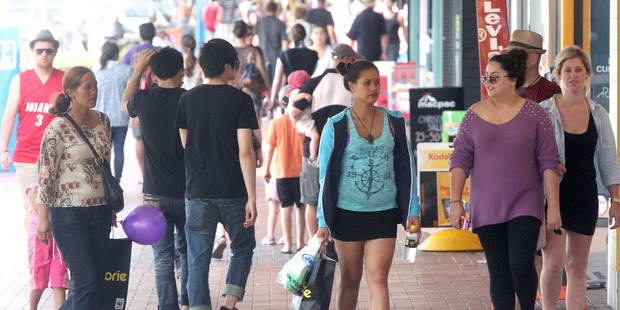 New Zealand's climb to 4.5 million people has been faster in the past year than it has in any other year in the past decade, according to estimates from Statistics New Zealand.
The country's population was estimated to have grown by 67,800 people, or 1.5 per cent, in the year to June 30 2014.
The estimate was made using results from the 2013 Census and the Post-enumeration Survey.
The survey of about 15,000 households was done to check the accuracy of the census.
The population growth came from natural increase (births minus deaths) of 29,500 and net migration (arrivals minus departures) of 38,300.
The estimates were the best available indication of how many people live in New Zealand, because they included people missed by the census, including those who were temporarily overseas on census night, population statistics manager Vina Cullum said.
Revised population estimates for subnational areas were also made about the population at June 30, 2013.
"These estimates confirm increases in all ethnic populations since 2006," Ms Cullum said.
"Even the broad European ethnic population has grown to 3.31 million despite its older age structure."
By the numbers:
New Zealand's estimated resident population was 4,442,100 at June 30, 2013 and 4,509,900 at June, 30 2014.
Average annual population growth between 2006 and 2013 was 36,800 (0.8 per cent).
The new 2013-base estimate at 30 June 2013 was 29,000 lower than the 2006-base estimate at the same date.
The June 2013 estimates put the Maori ethnic population at 692,000, the broad Asian population at 541,000, and broad Pacific population at 344,000. An estimated 53,000 people identified with Middle Eastern, Latin American, or African ethnicities.