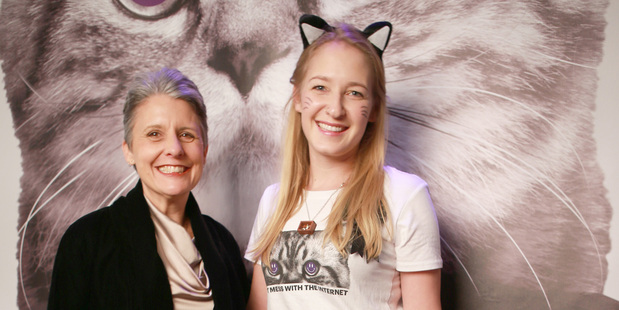 Is the hype real? Is Kim Dotcom's Internet Party momentum real or all smoke and mirrors? We rocked up to K Rd's Studio on Wednesday night for the first leg of the Party Party tour and found a venue full of keen young and err, not so young, party supporters.
One of the first to arrive was Internet Party leader Laila Harre, in a most convivial mood. Champagne glass in hand, she regaled Spy with stories of political battles past, present and future before hitting the dance floor to the beat of local hip-hop star PNC. To the delight of all in attendance she cut a rug that would do any hot young 20-year-old proud.
Speaking of hot young things, the Internet Party's Auckland Central candidate and ex-Green Party activist Miriam Pierard stole the show in a cat-themed outfit that left just enough to the imagination.
If the traditional battle of the babes is between Auckland Central candidates Jacinda Ardern and Nikki Kaye, then these two flames have a new pretender to their crown, and she isn't pulling any punches. "I want people to give their party vote to the Internet Party, but I'll be giving my candidate vote to Jacinda.
Now, if you'll excuse me, I'm working the door for this party."
By now, the party was picking up steam and the dance floor was full, although it was a bit like a blue-light disco.
And then Dotcom made his entrance. Flanked by his personal assistant, ex-Playboy model Juliana Palermo, Dotcom posed for photos with fans before taking to the stage for a rousing speech.
It was the Laila Harre show, though, with Dotcom seemingly more than happy for her to take centre stage. The controversial millionaire can't charm everyone, though. Local socialite Gilda Kirkpatrick posted her opinion on her Facebook wall: "What Kimdotcom is doing to NZ is embarr and insulting. I can not believe he's f***ing with the country over personal vendetta and idiots and morons are following him!"
Lady Deborah Holmes and Zambesi owner Neville Findlay liked the post, which was a little amusing, as Harre was proudly working a Zambesi outfit as she partied.
You can't sit with us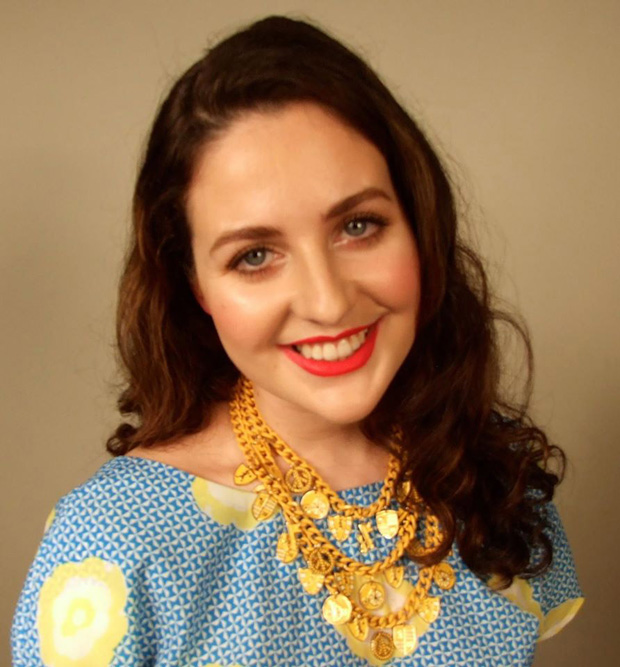 Phoebe Miller.
A new trend: elite, exclusive parties for the beautiful people.
Event organiser Phoebe Miller has spent the last few months working on a new venture called the "Ya Ya Club" to partner New Zealand Fashion Week in hosting VIP guests and plying them with exclusive entertainment, food, champagne and martinis.
Others are jumping on the bandwagon, promising the same elite treatment. Claire Andrews, who once worked with Miller in event management, is launching her own private members' club called "Les Gens".
The application form asks wannabes to outline their interests and who referred them.
It's not clear what it will take to get in to mingle with the chosen ones, but those accepted will pay $100 to attend a masquerade ball at Andrews' home.
LA Confidential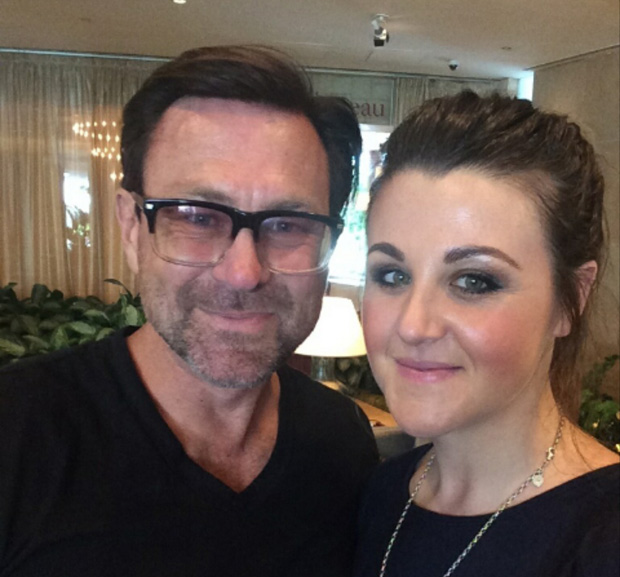 Grant Bowler and Megan Sellers.
That actress Kim Crossman is starting a stand-up comedy career was just part of the gossip revealed to Spy by ZM host Megan Sellers, as she regaled us with the Hollywood yarns she garnered in her TV2 junket to LA last week.
Sellers lived the LA life by staying at the Beverly Hilton and lunching at the Ivy. Her two favourite interviews were with Brooklyn Nine star Andy Samberg and academy-nominated actress Viola Davis, who has a new show coming up on TV2, How to Get Away with Murder.
Of Samberg, Sellers told Spy: "He is someone who doesn't believe his own hype and is not affected by Hollywood. Samberg has done a few pop videos where that taking-the-piss-out-of La La land shines through."
She said Davis was "so shy and humble, she said she wasn't beautiful in the sense of Halle Berry and at one point I wanted to tell her not to be so down on herself, she is such a talented actress". Sellers wasn't excited by ex Grey's Anatomy star Katherine Heigl and High School Musical's Ashley Tisdale.
"Everything you have heard about Heigl is true. NBC put on a relaxed party where media could drink with the stars and also interview them. Her face was sour for the whole party."
On Tisdale, who is starring in a new show called Young and Hungry: "She gave nothing in the interview, no eye contact, she just gossiped to her co-star under her breath and really, she actually acted like her High School Musical character and looked me up and down."
Sellers caught up with Kiwi stars, too, joining Emmett Skilton on the red carpet at Sharknado 2, fresh from his Almighty Johnsons' US debut, and catching up with Amazing Race host Grant Bowler. "What was great about Grant is he told us why and when he used his American accent, and switched it off for us, unlike Kim Crossman who did not drop her US drawl once.
"Kim's in great form, she has been studying comedy at Tina Fey and Will Farrell's comedy school The Groundlings and was about to do her first stand-up gig to broaden her portfolio."
MKR: Tasty newbies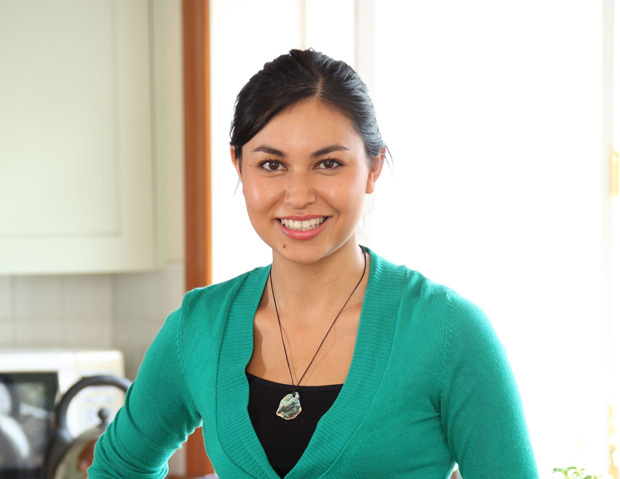 Nadia Lim.
The advertising has started, and the excitement is building. The Kiwi version of hit reality cooking show My Kitchen Rules is set to hit our screens next month, and Spy can't wait.
We can reveal some big names are joining MKR New Zealand hosts, award-winning Auckland chefs Ben Bayly (The Grove and Baduzzi) and Gareth Stewart (Soul Bar and Bistro), on the show.
Former MasterChef winner Nadia Lim, The Grill and Gusto's Sean Connolly, MasterChef USA contestant Grace Ramirez and international award-winning chef
Robert Oliver make up the tasting panel for the show's Kitchen HQ component.
"I'm beyond excited to be a part of MKR NZ and seeing what Kiwi teams can bring to the table," said Lim. "Having been on the other side, I've experienced how tough it can be in such a pressured environment. I'll be looking for the team that makes best use of local, seasonal produce to create nutritious and delicious dishes in this competition."
Connolly is one of Australasia's most respected chefs. As well as his Auckland ventures he has Sydney CBD restaurant The Morrison, a New York-style restaurant and oyster bar. And the Brit is expecting big things from contestants.
"I'm looking forward to tasting restaurant-quality dishes on this series. I'm going to be honest in my critique of the food that's put on the table, and I can't wait to see how the teams develop each week."
In 2010, Ramirez was picked from 60,000 contestants to be in the first MasterChef USA with superstar chef Gordon Ramsay, and shortly after won a scholarship to the prestigious French Culinary Institute in NYC. She recently moved here from New York where she worked in the TV industry for more than a decade, but her true passion is still food.
"I've been looking to sink my teeth into a rewarding project here in New Zealand, and am ecstatic to be in the company of such acclaimed chefs for MKR NZ," she told Spy.
Oliver is a New Zealand chef who was raised in Fiji and Samoa, and has a passion for the flavours of the South Pacific. He has developed restaurants in New York, Miami, Las Vegas and Sydney, "farm to table" resorts in the Caribbean and food programmes feeding homeless people and African immigrants with AIDS in New York City.
"I haven't worked on a reality series of this nature before, and can't wait to embrace the challenge and bring my opinions to the table. The MKR format is just fantastic, and I'm a huge fan of the Australian series that's currently airing."
Brand DAGG?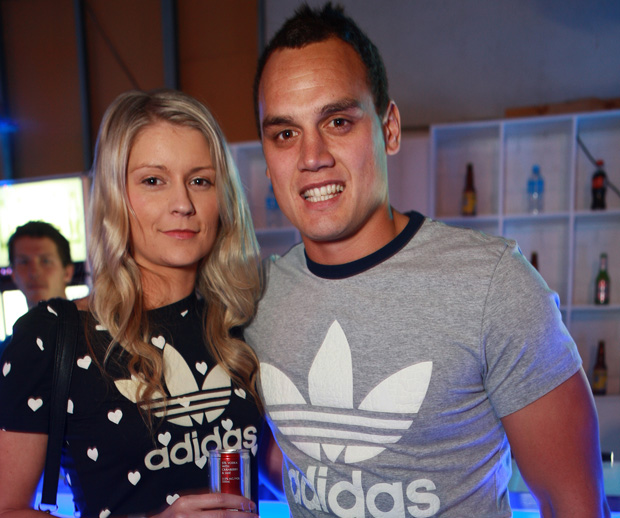 Daisy Aiken and Israel Dagg.
In 2011, All Black Israel Dagg's girlfriend Daisy Aitken told Gisborne's BeachLife she didn't want to be caught up in the Wag lifestyle. "Israel's the famous one, I haven't done anything yet," she said.
But that's changing. Weeks after getting national exposure for her new business, The Rugby Pantry, with fellow WAG Amber Vito, Aitken has launched another business, this time in interior design.
Aitken, whose website says she has a diploma in interior design, said designing her and Dagg's Christchurch house "from the plans through to the finishing touches, inspired me into a career change. I found my passion for all things relating to interior design and decor as well as a desire for creating a happy and aesthetically pleasing space."
To show she has her future clients' wallets in mind, next to a picture of a room in her own house, Aitken wrote on her website: "Fabulous cushions $12 each from the Warehouse have really brightened up my living room. Love them!!"