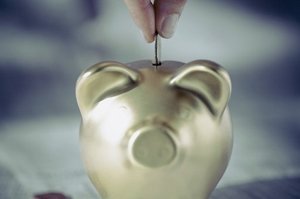 New Zealand residents with foreign retirement savings have been granted extra time to transfer them to New Zealand schemes to avoid hefty tax bills.
Revenue Minister Todd McClay this morning announced key changes to the Taxation (Annual Rates, Foreign Superannuation, and Remedial Matters) Bill which sets out simplified new tax rules on overseas superannuation schemes.
Much of the bill deals with the estimated 70 per cent of New Zealand residents who have overseas superannuation schemes who have not been paying the right amount, or indeed any tax, when they transfer that cash to a New Zealand scheme or withdraw a lump sum.
Under the new legislation, from April 1 this year, lump sums from foreign superannuation schemes would be taxed only when they are withdrawn or transferred to a New Zealand or Australian scheme.
The tax would depend on the investment returns made while the person was a New Zealand resident.
That was a major simplification over the existing regime which sees investment gains taxed under foreign investment fund rules.
However people who had complied with those rules would still have the option of paying tax under them when the new regime comes into effect in April next year.
But in a concession to thousands of people who had paid the wrong amount or no tax on transfers, those who made a lump-sum withdrawal or a transfer to another superannuation scheme between January 1 2000 and March 31 this year would have the option of paying tax on 15 per cent of the lump sum amount.
Tax advisors have estimated that the concession would save an expat Brit with $100,000 in a UK pension scheme who had been living in New Zealand for 11 years almost $7000 in tax. But they warned time was running out for people to transfer their savings before the April 1 deadline, particularly given transfers often took weeks to complete.
"The changes extend the availability of the 15 per cent option to those whose funds haven't actually been transferred to New Zealand before 1 April 2014, but who can show they have lodged an application before that date", Mr McClay said this morning.
"Funds transfers can be a lengthy process, so this extension is good news for those wishing to take up the 15 per cent option."
Mr McClay said he had also asked Inland Revenue "to clear up a few common myths relating to the tax treatment of foreign superannuation".
"One such misconception is that foreign superannuation holders could be facing tax of 100 per cent on their pension, which is entirely untrue," he said.
Further clarification of the new rules was available at: http://taxpolicy.ird.govt.nz/foreign-superannuation