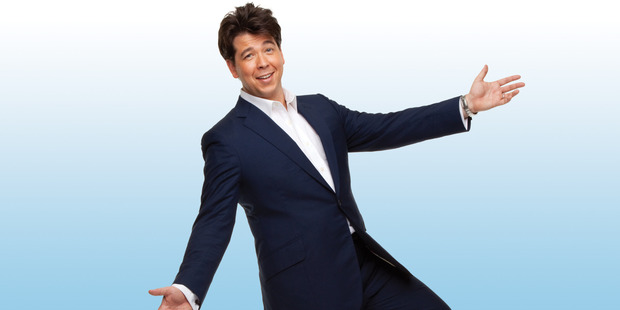 The words stand-up comedian and sold-out stadium hardly ever appear in that same sentence in this country, but comedy mega-star Michael McIntyre regularly fills Britain's largest venues and he had no trouble packing out the Vector Arena on Monday night on his first trip Down Under.
If the secret of his success could be reduced to a simple formula everyone would be doing it but one can't help speculating on what sets McIntyre apart in a crowded field.
His commitment to old-fashioned observational humour suggests sophisticated post-modern irony may have lost its sizzle and people may be growing weary of edgy, offensive, X-rated shows.
But my best guess is that McIntyre's phenomenal ability to connect with diverse audiences stems from an uncanny skill for extracting comedy gold from the most mundane situations.
His routines build spiraling baroque elaborations on topics as simple as wearing glasses, the spelling of names or the etiquette of gym changing rooms, and create the wonderfully therapeutic impression that you are laughing at yourself.
The show opened with a quizzical interrogation of the Kiwi psyche that featured a pitch-perfect impression of the "chur bro" greeting and an exasperated reaction to our use of "yeah/no" as the answer to pretty much any question.
There were some inspired observations on the perils of online bookings, child rearing, anxiety about finding an intruder in the house and an alarming account of a truly horrific dental appointment.
McIntyre's ability to think on his feet was impressively displayed when the audience pounced on a plausibly deniable slip of the tongue in which he appeared to comment on the ozone layer "here in Australia".
Although he was momentarily flabbergasted by the audience response that confirmed everything he had been told about Kiwis' pathological hatred of Australians, he was able to use the moment as the spark for a brilliantly inventive riff on New Zealand's overly sensitive relationship with our trans-Tasman neighbours.
What: Michael McIntyre
When: Monday, November 25
Where: Vector Arena