Three artists are vying for the Critics' Choice Prize on Wednesday night. We'll be running profiles on each leading up to the event, which will be livestreamed on nzherald.co.nz. Today, it's Paquin.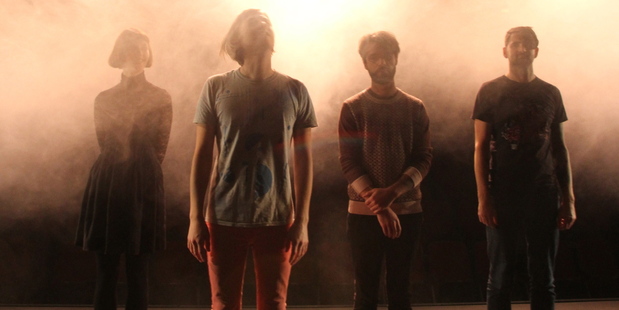 Who are you, where are you from and how did your band/solo project first form?
Me? Tom Healy - based in Auckland (Marlborough originally) - I am a producer / engineer / musician. I recorded the first EP between a couple of studios and my home studio on downtime between other projects. Stu (the Paquin drummer) had played some stuff on the first EP and suggested it would suck live if it ended up as a solo project. I agreed with him so we assembled the troops.
The rest of the band is from Dunedin, Waipu and Ipswich (UK).
Describe your sound in less than 50 words:
Colourful. Sustaining a feeling of momentum. Somewhere between a bouncy electro record and a hazy guitar record. People making dance music who grew up playing in guitar bands.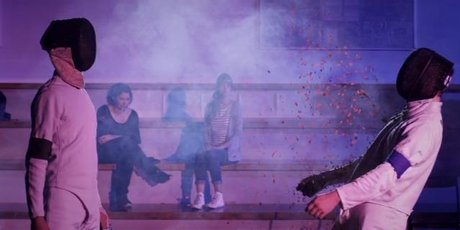 My band name comes from... It was the name of a Die Die Die song from Form, an album I worked on. I always liked the sound of the word, it has an exotic / foreign feel to me. I also enjoyed its pop culture reference (Anna Paquin). I felt it provided a framework for Paquin. Something sonically unusual that's a little light-hearted.
My biggest influence is... One of the big ones for me is David Bowie. He hovered between the mainstream and the experimental for a long time. Constantly challenging himself to grow as an artist, and he worked with great people all across the musical spectrum to make intriguing records.
My best live show so far has been... Our release show for EP II at Cassette. We had a big lighting and projection rig setup in there, people shook their moneymakers, and someone I didn't know requested a song. Great success.
When I/we are on stage we... Just try to zone in and enjoy the music. Gigs are great as it's such a nice feeling playing something familiar and then inviting a little chaos and chance into it.
My 30-minute set at the Critics' Choice prize finals will include... The best songs we have written to date, executed with intensity. Our friends manning the lighting desk for a wee drama and visual shape. We haven't planned on including anything novel that isn't part of a regular show, I wouldn't mind abandoning the broken guitar strings though.
Winning the Critics' Choice Prize would mean... The band are honoured to even nominated. Practically, it would help us build and grow our profile. Give us more impetus to make and complete our songs. It would open a few doors, and we are keen to take advantage of the opportunities afforded us.
*The Hallenstien Brothers Critics' Choice Prize Showcase will stream live here, thanks to Spotify, and powered by Vodafone.