Three artists are vying for the Critics' Choice Prize on Wednesday night. We'll be running profiles on each leading up to the event, which will be livestreamed on nzherald.co.nz. Today, it's Sheep, Dog & Wolf.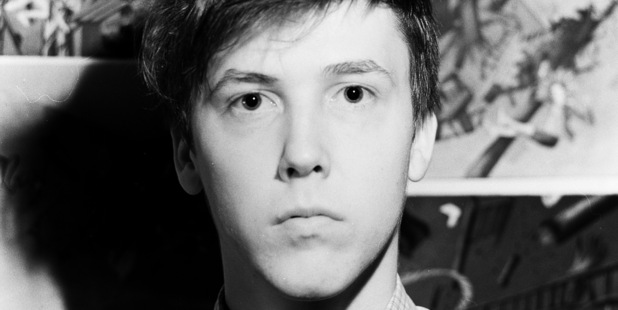 Who are you, where are you from and how did your band/solo project first form?
My name is Daniel McBride, and I make music under the name Sheep, Dog & Wolf - originally from Auckland, but now based in Wellington. Sheep, Dog & Wolf started three years ago when I was 16, and the punk band I was playing in (Bandicoot) had just split up. Bandicoot was great fun and I had an awesome time, but being the drummer I had very little to do with the songwriting side of things.
So when we parted ways I was really ready to do something that was entirely my own - I bought some cheap gear off TradeMe and set up a little makeshift studio in my bedroom.
I used all the instruments I had, including borrowing and learning some new ones to be as true as I could to the ideas I had in my head. After six months of on and off recording around school I had enough for an EP, which I released online, and that got some great international attention - The Guardian UK music blog and Italian Vogue both featured the EP, which was crazy.
Unfortunately, soon after that I developed RSI in both hands and shoulders and had to take a year or so off from the project, in which time I studied composition down in Wellington. Once I was back up and running, I hunkered down for a summer and got recording on the new album, Egospect, and started working towards my European tour, which I just returned from.
Describe your sound in less than 50 words:
It's whatever I feel like making at the time, depending on how I'm feeling and what I'm listening to. I've been calling it Alternative-Folk-Jazz, but that's not quite right ... I guess it just sounds like me (I hope).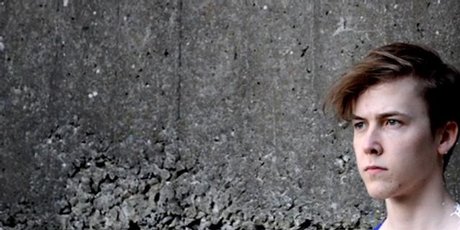 My band name comes from... 'Sheep, Dog and Wolf' was the name of a Playstation game I used to play when I was younger - a Looney Tunes game in which you were a wolf, trying to steal a sheep, guarded by a dog. It was a completely mad problem-solving game, it was awesome. Nothing to do with the music really, but ah well.
My biggest influence is... I would say the 50s/60s jazz that my parents used to play me to get to sleep when I was little. Since I was about three they would put on Miles Davis, John Coltrane, Sonny Rollins....all the greats. It was what originally inspired me to play music - I picked out the saxophone in the recordings and decided that that was the instrument I wanted to play. It's had a massive influence on the way I think about, play, and write music.
My best live show so far has been... When Sheep, Dog & Wolf played in the Netherlands at the Into The Great Wide Open Festival. We played in the middle of a forest to 700+ people, on a tiny little island off the Dutch coast. It was absolutely incredible, such a wonderful crowd, and such a beautiful setting. Just wow.
When I/we are on stage we... The Sheep, Dog & Wolf live band consists of myself and the amazing Eddie Crawshaw on drums. I play saxophone, guitar, bass, and I sing, using a loop pedal to make it all possible - I also have a little pedal that I've hooked up to my laptop, and I've written a program for that that enables me to live harmonize saxophone and vocals. I get to play a secondary line with my feet; it's heaps of fun! We're a two piece trying to sound much bigger than that.
My 30-minute set at the Critics' Choice prize finals will include.. We'll be playing a five-song set, so half of the album that I released in August; Egospect. We'll be playing the title track and single, as well as the upcoming single Glare and a few of the tracks that went down best on our recent European tour. Our live set is much more stripped back than the album, and much more focussed on the vocals and live energy. Hopefully you'll enjoy it!
Winning the Critics' Choice Prize would mean... Winning the Critics' Choice Prize would be pretty damn amazing. To be chosen, from the incredible pool of talent that is NZ music right now, by a panel of critics that really know their stuff? It would be an honour! Not to mention how much of a help the guidance and mentoring that comes with the prize would be - the music industry is a ridiculously confusing place, so a helping hand from some veterans who have been there and done that would be invaluable.
*The Hallenstien Brothers Critics' Choice Prize Showcase will stream live here, thanks to Spotify, and powered by Vodafone.