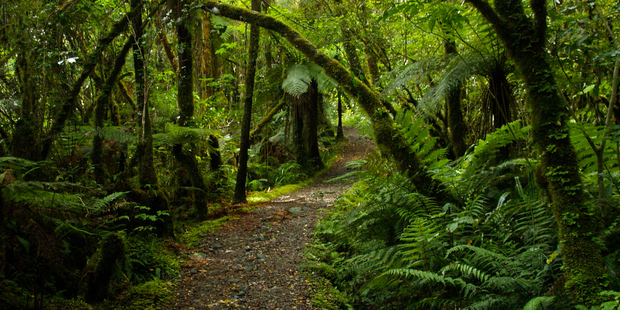 Now that summer's over and sunbathing is off the to-do list, head north to Atiu Creek Regional Park.
At 847ha, it's Auckland's third largest regional park (after the Hunua and Waitakere Ranges) and offers many options for exploring and relaxing.
Atiu Creek was gifted to New Zealand by Pierre and Jackie Chatelanat in 2005 and sits on the Tapora Peninsula near Wellsford.
Courtyard House sleeps 14 people and has a large open-plan kitchen and dining room, living room and sunroom, and sweeping views of the Kaipara Harbour. It also has a large boardroom.
The house has two bedrooms and foldaway beds for use in the sunroom or boardroom. A courtyard annex also has a bedroom, small kitchen, sitting room and bathroom.
When Pierre and Jackie entrusted this property to Auckland council, they envisaged visitors eventually being able to use their Courtyard House.
Their plan was to spend a few years enjoying the property as a regional park and then retire some place else. "That time has come and we are delighted to open the house up for public use," says northern regional parks principal ranger Mathew Vujcich. "Atiu Creek is a large working farm with a unique mix of countryside park pasture, groves of mature exotic trees and native bush."
Atiu Creek also has a campground and two farm cottages. One cottage and the campground have adjoining horse paddocks.
In the park visitors will find horse riding trails, mountain bike tracks, walking tracks and an orienteering course.
• Visit www.aucklandcouncil.govt. nz for more information and phone 09 301 0101 for accommodation bookings.
• Jo Davidson is a communications adviser for Auckland Council.