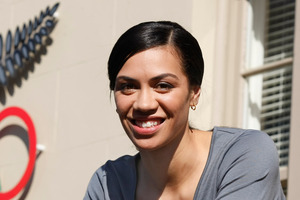 Grace Rasmussen has emerged as a major target of the Magic - and they appear to have sealed the signature of another Silver Fern, as their 2014 squad finally comes together.
With their defensive end taking shape with the retention of Casey Kopua and Leana de Bruin, and the attack looking solid with the recruitment of Joanne Harten from the Tactix, the 2012 ANZ Championship winners have focused on midcourt.
Rasmussen was seen as a hot prospect when she made her Ferns debut in 2010, after first making the squad the year before. She has been affected by injury since and struggled, along with the rest of her Mystics' team-mates, during their disastrous 2013 campaign. Still only 25, Rasmussen offers versatility - she can play centre, wing attack and goal attack - and would provide guidance for the younger members of the Magic franchise.
It would be a big decision to leave Auckland (she was a foundation Mystics players and has family ties to the area) but athletes often thrive in a new environment and Rasmussen would surely relish the responsibility having been overshadowed by high-profile team-mates in Auckland.
The Magic are believed to have also gained the services of former Steel midcourter Courtney Tairi. The highly rated 25-year-old, who was named in the Silver Ferns squad on Friday, was cut by the Steel at the end of last season. Ellen Halpenny is also expected to stay with the Magic, despite interest from other New Zealand franchises.
Meanwhile, the Mystics have re-signed Bailey Mes after her breakthrough year, while Cathrine Latu is also expected to suit up for a sixth campaign.
The franchise remains in negotiations with Australian Diamond Julie Corletto and are confident she will also re-sign to join what will be a star-studded line-up under new coach Debbie Fuller.