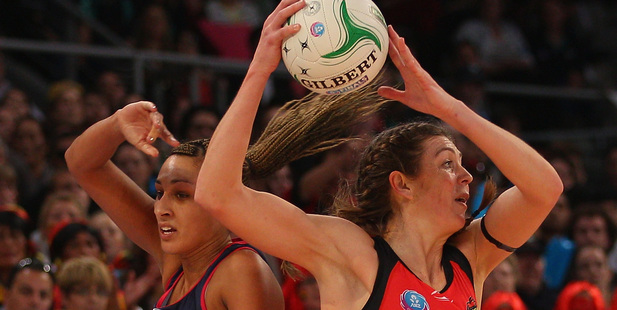 There is growing concern the level of physicality in netball's transtasman league is getting out of hand after claims of rough-house tactics marred another round of the competition.
Magic shooter Irene van Dyk sparked controversy at the weekend after speaking out against the aggressive approach of the West Coast Fever defenders in her side's round three loss in Perth.
Her criticisms follow former Silver Ferns shooter Donna Wilkins' angry outburst after copping an elbow in the back from Firebirds defender Laura Geitz last week and reignited simmering tensions between the New Zealand and Australian sides.
Van Dyk's criticisms may yet land her in hot water with ANZ Championship officials, but her franchise coach Noeline Taurua said she fully endorsed the shooter's comments.
Has netball become too violent? Here is the latest selection of Your Views: