Today is International Woman's Day and to mark it, the Human Rights Commission has released a project showing that over a lifetime, women earn on average $600,000 less than their male counterparts. Belinda Henley is joined by Charlotte Haycock from the Human Rights commission to discuss why the gender pay gap still exists.
Latest NZH Video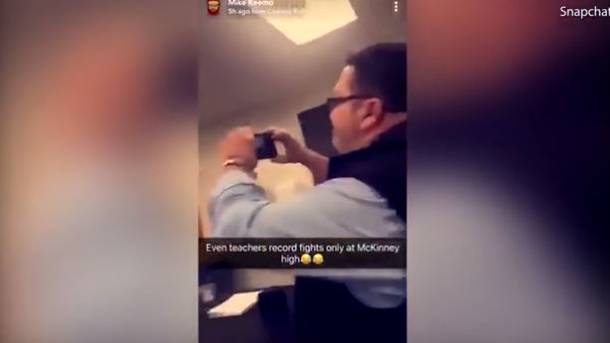 25 Feb, 2018 12:53pm
2 minutes to read
The school district put the teacher on leave after the Snapchat video surfaced.
25 Feb, 2018 12:53pm
0:00
CCTV footage captured three Ohio inmates smashing a window in an attempt to escape the Lorain/Medina correctional facility. - Lorain/Medina Community Based Correctional Facility
25 Feb, 2018 12:53pm
3:20
Cheap and sustainable living now a possibility for millennials. Made with funding from NZ On Air.
New Zealand video
25 Feb, 2018 12:53pm
0:00
25 Feb, 2018 12:53pm
1:57
25 Feb, 2018 12:53pm
0:00
25 Feb, 2018 12:53pm
0:00
25 Feb, 2018 12:53pm
4:18
25 Feb, 2018 12:53pm
0:00
25 Feb, 2018 12:53pm
2:12
Entertainment video
25 Feb, 2018 12:53pm
0:00
25 Feb, 2018 12:53pm
0:00
25 Feb, 2018 12:53pm
0:00
25 Feb, 2018 12:53pm
0:00
25 Feb, 2018 12:53pm
2:23
25 Feb, 2018 12:53pm
2:22
25 Feb, 2018 12:53pm
2:36
25 Feb, 2018 12:53pm
0:00
Lifestyle video
25 Feb, 2018 12:53pm
0:00
25 Feb, 2018 12:53pm
0:00
25 Feb, 2018 12:53pm
0:00
25 Feb, 2018 12:53pm
0:00
25 Feb, 2018 12:53pm
0:00
25 Feb, 2018 12:53pm
0:00
25 Feb, 2018 12:53pm
0:00
Business video
25 Feb, 2018 12:53pm
0:00
25 Feb, 2018 12:53pm
0:00
25 Feb, 2018 12:53pm
0:00
25 Feb, 2018 12:53pm
1:30
Travel video
25 Feb, 2018 12:53pm
0:00
25 Feb, 2018 12:53pm
0:00
25 Feb, 2018 12:53pm
0:00
25 Feb, 2018 12:53pm
0:00
25 Feb, 2018 12:53pm
0:45
25 Feb, 2018 12:53pm
0:00
25 Feb, 2018 12:53pm
0:00