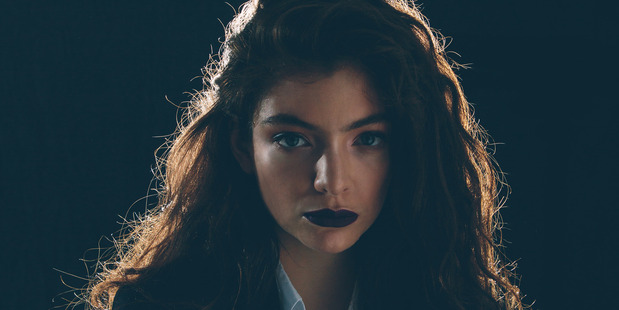 Lorde has announced her first full-scale headlining tour in New Zealand - the last dates behind her debut album, Pure Heroine. We managed to pin the Devonport pop star down for a quick chat ahead of those shows
TimeOut: You've just announced your first full-scale New Zealand tour. Why has it taken so long?
Lorde: I had to build up a foundation overseas and my time just got swallowed up really fast. But I really like the idea of saving New Zealand for last and ending on what I think will be a really high note. It feels right that I get to end with this audience. It feels like the end of a very busy, very intense era.
Kiwi fans last saw you perform at the Laneway sideshow at Silo Park in January. How has the show evolved since then?
I can't even measure how much I've grown as a performer. I thought I'd grown a lot in March, as opposed to January, and it's August now and I've been playing all the time and learning about what works at a live setting and what makes a show really important and learning to take more risks as a performer.
All of that stuff makes for a much better show.
These shows are promising to include your "largest stage production to date". Can you elaborate?
The cool thing about New Zealand being the last stop of the tour is I'm about to revamp all of the production for the tour. You guys and the States will be the only places to see brand new costumes, brand new lighting, brand new sets, brand new visual content on the screen. You'll get a whole new show and I'm so stoked that I get to bring that here. Silo Park, that was a Laneway show, that was festival production, but this will definitely be up a notch.
You've talked in the past about getting serious nerves before shows. Does it still happen even though you're performing so often?
It definitely still happens - it doesn't go away, but I do yoga now and I stretch before the show and I do all sorts of calming things, but I still get crazy nervous.
You had to postpone an Aussie tour on doctor's orders. Are you healthy and happy at the moment?
I'm so great right now, it's pretty crazy when you leave your home country for the first time. My system was like, "Hey, brand new diseases," so I got really sick a bunch of times. But I feel good, I feel okay, and very healthy ... fingers crossed.
You played your first shows in New Zealand back in May of last year. Do you remember much about those shows?
I think about those shows and I was too scared to even move. Now I'm thrashing around, doing these insane, very physical dance moves. It takes guts to do that on a stage, I reckon. Even that just makes me see how much I've grown as a performer and how much I've learnt.
What stands out as the biggest pinch yourself moment over the past year?
There have been a lot of those moments. I mean, even like Bruce Springsteen covering Royals was pretty insane. Bruce is one of those songwriters who I completely idolise, I almost cried when I heard he'd done that. Stuff like the Grammys, stuff like The Brits ... when I heard the album had gone platinum in the States was amazing for me because it kind of solidified for me that it wasn't just about one song.
Where are you at with your second album? Has there been time to work on it?
I'm just trying to get to the studio whenever I can. I'm insanely busy right now with a lot of stuff, but getting proper work done on the album is what I'm going to be spending my time with once I'm off tour.
What do you think your chances are at the MTV Video Music Awards on Monday?
I don't know ... I'm just happy to be there. I think that is the coolest-looking award, the Moon Man. It would be a nice one to have, but I'm just lucky to be there, it's going to be fun.
Who: Lorde
Where: Monday, October 27: Horncastle Arena, Christchurch; Wednesday, October 29: Town Hall, Dunedin; Friday, October 31, TSB Bank Arena Wellington; Saturday, November 1: Vector Arena, Auckland
Tickets: Available through various outlets from September 1 at 9am.
- TimeOut