Joan As Police Woman's joy shows on new album, writes Paula Yeoman.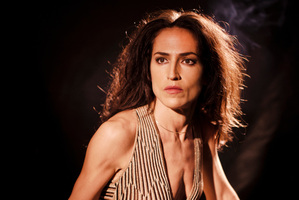 Anyone who has paid close attention to the works of American singer-songwriter Joan Wasser will know her penchant for melancholy.
Her albums under the moniker Joan As Police Woman have been littered with songs rooted in intensity and sadness. Eternal Flame from her debut Real Life, an ode to her boyfriend singer-songwriter Jeff Buckley who drowned in 1997 and songs on her 2008 album To Survive, all about her mother's battle with cancer.
Her choice of collaborators over the years - contemporaries also known for music well-versed in pain, like Antony Hegarty, Rufus Wainwright and the late Lou Reed - also speaks volumes. So why now has Wasser made her most uplifting record yet?
"I think I allowed myself a bit of confidence and a bit of comfort. I decided I was going to do exactly what I wanted and not question it," she says of The Classic, released here on Friday.
Doing exactly what she wanted meant steering clear of the "polished" qualities of her earlier work.
"While I really loved that aesthetic, I wanted to get rid of that on this record. I really wanted to sound like 'Blammo, in your face' so that you could really hear us as a band playing together, and that joy of playing together. There's an ease there," she adds.
And indeed, that's what you hear on tracks like the Motown-esque Holy City, inspired by a visit to the Wailing Wall in Jerusalem, and the girl-group doo-wop title track The Classic.
Wasser explains that there's also another good reason for the album's feel-good factor.
"I wrote this record in a different place than I've ever been. I was not in a relationship. I was not obsessed with anyone else - for the first time in a very long time. So, all that energy that in the past I've poured into other people, I was giving to myself. And that's a different feeling," beams Wasser.
"There are love songs on this record, but they're about someone I would hope to meet, they're not actually about specific people, as they really have been in the past. I feel it gave it so much of an open quality and, then again, just another level of easiness.
"I proved to myself, I actually can be really happy just on my own. I think I doubted that somewhere."
Joan As Police Woman's new album The Classic is out now.