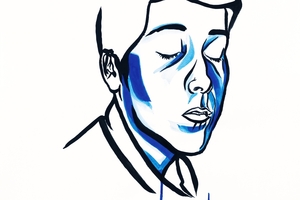 From Auckland's Lil' Chief label, which brought us the charming Tokey Tones a decade ago, the Brunettes, the barbed pop of Princess Chelsea and more recently ex-Brunette Jonathan Bree's melancholy The Primrose Path break-up album (and others), comes this debut from 19-year-old Wellingtonian Daniel McBride, already named "a young Sufjan Stevens" by the Guardian for his earlier EP Ablutophobia.
The name he's chosen hints at the various personae this album adopts. The songs are multi-faceted, rarely rest in one melodic place, and adopt mood swings between off-kilter electronica, multi-tracked vocals over shifting time signatures, pastoral folk, minimalism and multi-layered arrangements for horns, voices and guitars.
Lyrically there's emotional claustrophobia and frustration in abundance ("There are problems, I've tried but I can't look away") which, coupled to ebb 'n' flow arrangements, have a neatly unsettling effect.
But, musically sophisticated though this is, it doesn't make for easy entry. This isn't familiarly cute or clever Lil' Chief pop, more an arthouse album-cum-calling card announcing a talent that might need to rein itself in for wider acceptance...
but here offers a shape-shifting, mind-moving headphone experience. The years may be kind to this.
Stars: 4/5
Verdict: He can't be everyone's masterpiece, but he's trying hard
Click here to buy Egospect by Sheep, Dog & Wolf.
Follow @nzherald_ent on Twitter for all the latest entertainment news.
- TimeOut/elsewhere.co.nz