Rhian Sheehan's been playing in the toy box, writes Paula Yeoman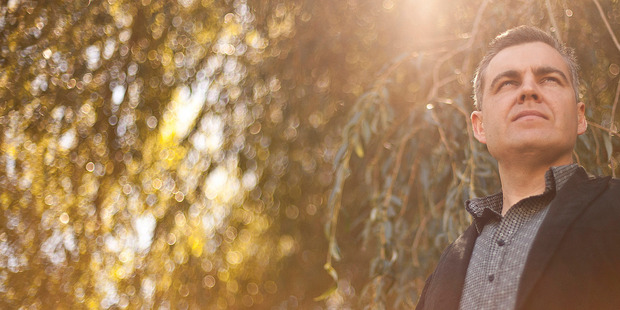 Even if you've never owned a Rhian Sheehan album, chances are you've heard his work. He is, after all, one of New Zealand's most prolific composers. His music features on an array of local television programmes, as well as BBC shows and the National Geographic and Discovery channels.
He's also the mastermind for the music behind five planetarium films made by the UK's National Space Centre, which are shown around the world.
It leaves little time for Sheehan to work on his own albums, which goes some way in explaining the four-year gap between his last full-length offering Standing In Silence and his latest release Stories From Elsewhere.
There is also the added complexity, says Sheehan, of turning hundreds of ideas into one condensed 12-track album.
"It's a hard process because I have so many ideas just sitting there. To actually finish them is a completely different scenario.
"And it's not easy music to make, especially this latest album. There was a clear intention when I was writing it to not use any electronic sounds or computer sounds. I wanted to make it all organic and real," he says.
Sheehan relies heavily on his family's collection of toy instruments on Stories From Elsewhere. For instance, the song Little Sines came about when he created a melody on a handmade music box.
"That particular melody sat around the house for about a year, then my wife worked it out on the piano and my son Ridley started singing it incessantly. It kind of drove us crazy," he laughs. "Then I decided to finish the track off."
And the experimentation didn't end there.
"One night I'd had a few too many wines and I put the piano roll into the music box backwards and out popped this amazing melody. That ended up on the record as Creation Myths. It's the Little Sines melody but backwards and upside down."
It's the use of such instruments and techniques, deemed redundant in many mainstream genres today, which sets Sheehan apart and helps to make Stories From Elsewhere a dreamy, reflective masterpiece that sits perfectly alongside his impeccable back catalogue.
"A really good friend of mine told me that nostalgia was a very powerful drug and that was kind of percolating in my head when I was finishing this album off. I wanted to play with the idea of those distant memories and feelings from childhood."
• Rhian Sheehan's Stories From Elsewhere is out now.