A flooded bach, jabs for my birthday and a green-card frenzy.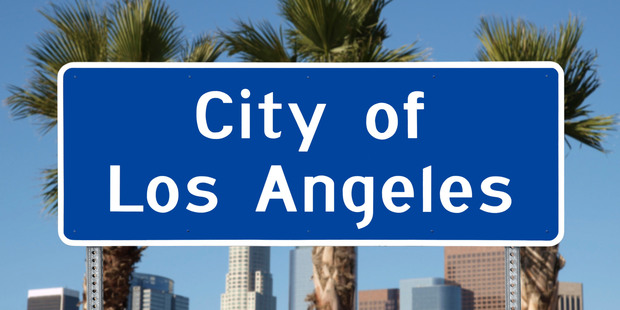 Last week was crazy. We went up to the beach house for the first time in a long time only to discover the kitchen ceiling had caved in! It turns out one of us (I blame the kids) had left a tap on and although there was a drought when the water eventually returned it flowed straight through and flooded the place.
I know life's full of ups and downs but it would be nice if there was a bit more space in between. Only days before this bad news I had received the rather good news that I had got a part in a new ABC sitcom.
Some of you may recall that I recently spent three-and-a-half weeks away from my kids to do what they call "pilot season" in LA. On my last day there, literally on the way to the airport, I had one last screen test for a show which would see me playing opposite Kelly Preston. The name of my character? John. Hmmm, odd?
Anyway, a few days later back in New Zealand I found out that I'd been offered the part. That's when the mad rush began. I had to get my green card sorted within a week.
The application had already been in process for the better part of a year and we had been told they were just about ready to go.
Unfortunately, after a couple of phone calls, it was revealed that all my paperwork was still in America. It had to be sent to New Zealand urgently in order for the final boxes to be ticked. In the meantime, I decided to get all my medical tests done. This meant getting injections on my birthday!
Finally everything was sorted and the paperwork turned up magically the day before I had to leave. I went into the consulate, had my final interview and, after posing for a couple of photos, I was done.
I really didn't think the paperwork was going to arrive on time and I really didn't think it was going to all work out ... but it did.
That evening I found myself back on a plane to the States, and this time I was nervous because I'd be going through US Customs as someone who is immigrating.
Upon arrival I handed my big folder of "do not open" paperwork to the uniformed man. He smiled, which I thought was nice, and then he led away me to a separate room.
"You'll need to be fingerprinted here."
It took them many attempts to fingerprint me.
"There's something wrong with your fingerprints."
"Are they not human?" I asked.
"I thought this might be the case. I always knew I was an alien."
But then it worked.
"Not any more you're not. Welcome to America."
So here I am, but just for a week to shoot this show. I'm hoping by the time I get home my ceiling will be fixed.