Brett Adams and Dianne Swann from The Bads. New album worth listening to from start to finish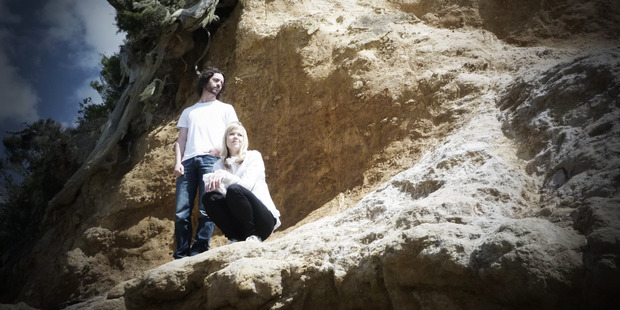 When West Auckland duo The Bads - Dianne Swann and Brett Adams - started mulling over ideas and songs for a new album, they decided early on it needed to be a good old-fashioned LP that could be listened to from beginning to end.
"We didn't think about singles, or radio. We just wanted to make a nice body of work," Swann says of soon-to-be-released third album Travel Light.
"These days people concentrate on single songs because of the download thing. But we know a lot of people who are buying vinyl again and who are listening to full albums, which is great because that's what we wanted with this record - we wanted to treat it like someone was actually going to listen to the whole thing."
It's an approach that's paid off for the talented double act, who started their musical journey together as The Julie Dolphin in the 1990s in London. Just as they had hoped, Travel Light is a cohesive album of songs that sit together perfectly.
And although it's the most heavily rock influenced of all The Bads' albums, it flows seamlessly through a raft of other genres, too, from breezy country-pop to knees-up bluegrass and gentle acoustic ballads.
"This album kind of joins the dots of everything we've done, our musical history," explains Swann. "The Julie Dolphin was pretty full-on indie-rock but when we came back to New Zealand we were no longer working in an environment as competitive as London and we just kind of relaxed a little. We didn't even really know if we were going to do music anymore but it was kind of unstoppable and we started gently recording together at home. That's why the first album was softer than anything we'd done.
"With this album, it's just tied all of those things together.
"It sounds like a bit of a cliche but I am really with this album. It makes quite a lot of sense when you think about our musical history. It's all in there."

The Bads will perform an album launch at The Paddington, Parnell, Auckland on March 15. Travel Light is out on the same day.