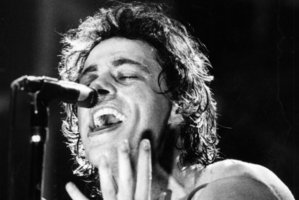 Bob Geldof has reunited his Boomtown Rats and they are heading to New Zealand for a show at Vector Arena on May 25.
The band, best known for hit singles Rat Trap and, most notably, I Don't Like Mondays, were last here in May 1980. Of course, four years later Geldof became the brains behind charity song Do They Know It's Christmas? and Live Aid in 1985, which raised relief funds for the ongoing Ethiopian famine. That earned him a knighthood.
But before that he was the leader of the Rats who formed in Ireland in 1975 before moving to London in 1976 and becoming immersed in the UK punk scene. They were the first Irish band to have a British number one with Rat Trap in 1978.
They got back together to play the Isle of Wight Festival in June but before that they head Downunder for a string of Australasian dates - and possibly some badly needed practice since they haven't played together since splitting up in 1986.
When the reunion was announced Geldof was in typically grand and outspoken fashion.
"Playing again with the Rats and doing those great songs again will be exciting afresh. We were an amazing band and I just feel it's the right time to re-Rat, to go back to Boomtown for a visit. And to commence our world tour Downunder where we enjoyed enormous chart success could not be more appropriate."
Supporting the Rats in New Zealand will be 1980s Australian new wave rockers Mental As Anything who are perhaps best known her for their 1985 hit Live It Up.
Tickets on sale today from Ticketmaster.
Meanwhile, pioneering post punk band Killing Joke - fronted by British-turned-Kiwi citizen and sometime local resident, Jaz Coleman - play their first ever New Zealand show at the Studio on June 13.
The shows will feature the original line-up of Coleman, guitarist Geordie Walker, bass player Youth and Paul Ferguson on drums. It was this quartet who recorded the band's self-titled debut in 1980 - an album that influenced everyone from Nirvana (Dave Grohl played drums on their second self-titled album in 2003) and Nine Inch Nails to Metallica and Faith No More. The tour is in support of The Singles Collection 1979 - 2012, to be released at the end of March.
- TimeOut