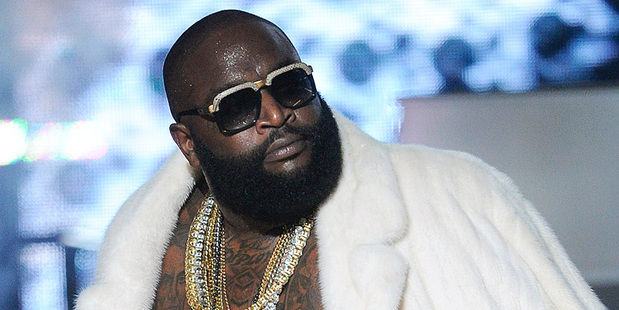 Rapper Rick Ross has crashed his Rolls-Royce into a building after hearing shots being fired at the vehicle, police say.
Fort Lauderdale police say Ross and his companion, fashion designer Shateria Moragne-el, reported hearing multiple shots fired in their direction about 5am on Monday.
Police say Ross lost control of the silver Rolls and crashed into an apartment building.
Neither Ross nor his passenger was injured and police say it did not appear that any bullets struck the Rolls.
The police report uses Ross's real name, William Roberts.
Ross turned 37 on Monday.
Authorities say unknown suspects fled before police arrived.
TV news footage showed a bullet hole in the window of a nearby restaurant.
A Ross spokesman didn't immediately respond to email seeking comment.
- AP