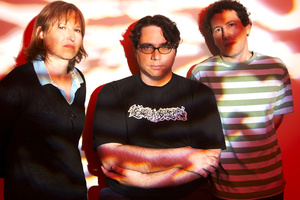 Exactly what Yo La Tengo are remains one of music's great unanswered mysteries. And it's the intrigue the New Jersey experimental dream rock trio conjure up that makes them so good. Because, with their unbridled ambition, they not only morph from one style and sound into another with ease but still manage to maintain their own singular identity.
So on Fade, the band's 13th album, there's the lovely wonky ditty Well You Better, then Stupid Things starts off dissonant and out of kilter before falling into a hushed dream, and few bands on the planet can hold a staunch, yet somehow ramshackle groove quite the way YLT do on entrancing, six-minute opener Ohm.
Although it's only a few weeks into January, I'll Be Around should rate as one of the most beautiful songs of the year, with a plaintive vocal and folkie guitar pickings from band founder Ira Kaplan and a sonorous bass beneath it all.
Though it's no I Can Hear the Heart Beating As One from 1997, perhaps the band's best album along with a few others from their 90s period, because Fade is too sonically soothing, and - despite its shifting styles - even-tempered to be truly mind-blowing.
But it's an inviting and magical listen that is sure to get better the more time you spend with these songs.
Stars: 4/5
Verdict: After 13 albums ambitious trio are far from fading away
Click here to buy a copy of Fade
- TimeOut