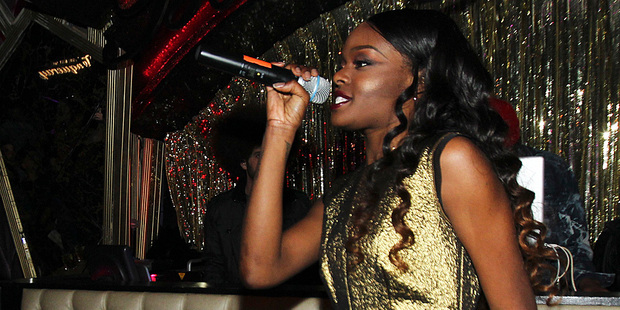 Azealia Banks has been slammed after calling gossip blogger Perez Hilton a "faggot" in a series of homophobic tweets.
The controversial rapper turned on Hilton after he took the side of Angel Haze in a spat between the two up-and-coming stars which saw them release online diss tracks about each other.
She went on to call the openly gay blogger a "messy faggot" alongside other slurs about his homosexuality.
After receiving a storm of criticism over her comments, the BBD rapper defended what she said with a tweet: "A faggot is not a homosexual male. A faggot is any male who acts like a female. There's a BIG difference."
She went on to say sorry to any who had been indirectly offended by her comments.
The Gay and Lesbian Alliance Against Defamation (GLAAD) denounced Banks' comments, saying her words would be interpreted as bullying no matter what her intention.
"What matters is the meaning given to that word by those who hear it, and the damage it causes when they do. Undoubtedly there are gay kids who follow her on Twitter who hear this word in an entirely different context. This word is used almost universally by bullies, often as part of a larger verbal or physical assault. This word hurts those kids, no matter what Banks meant by it."
GLAAD went on to a series of recent assaults on homosexual men where the slur was used by the assailants.
"It is an ugly, archaic word that was used to stigmatize a population of people who suffer high rates of violence both here in the U.S. and abroad."
Scissor Sisters frontman Jake Shears, who has collaborated with Banks, also criticised her language.
He said the word was offensive.
"It all about context. And right now, I'm sorry, but context is not on your side."
- Herald Online