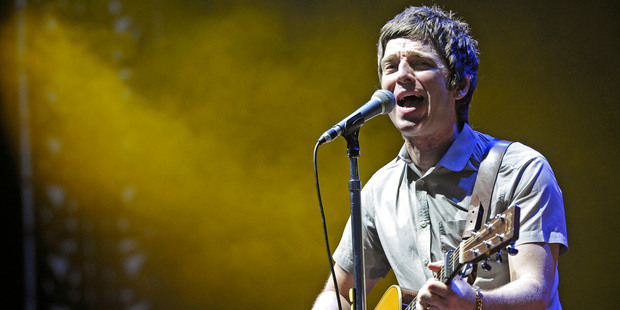 Noel Gallagher says Christmas is "a lot of nonsense" and claims he just wants to be given crisps as his gift.
The 45-year-old rocker is unhappy with wife Sara Macdonald's insistence on buying him a lavish gift because he is so wealthy.
He says he doesn't need anything apart from his favourite potato-based snack, though he admits he will be splashing out on presents for his spouse.
Gallagher - who has sons, Donovan, five, and Sonny, two, with Macdonald - is quoted by the Daily Star newspaper as saying: "I got Mrs. Gallagher a sparkly thing and some books.
"What is she going to get me with my money? It's every man's sore point. I'm trying to keep it down to a family pack of Square crisps.
"She's insisting she buys me some outlandish David Bowie photograph. I said, 'I don't really need that. I'll just have the crisps.' I don't really need anything."
Gallagher - who also has 12-year-old daughter Anais with ex-wife Meg Matthews - also admitted Macdonald "banned" him from accompanying her to pick up a Christmas tree for their London home because he was so rude to a seller last year.
The former Oasis star explained: "You don't get a chance to sit around with my wife at Christmas.
She said to me, "I'm going to get the tree. You're not invited to get the tree because you were so mean and awful to the man last year!' I think the guy was giving me the tree's life history and I said, 'Look mate it's minus two here, I'm not interested. Just stick it in the back of the Rolls and shut up.'
"Christmas is a lot of nonsense for me."
Gallagher made headlines earlier this month when he told Prince William to consider rejoining the army after Kate Middleton's pregnancy was revealed.
"Tell William he'd be better thinking about rejoining the Army - he'd have a quieter life," he said.
He also mocked his brother Liam Gallagher in an interview on BBC Radio in November.
- Bang! Showbiz and Herald Online