Pop music had a massive year in 2012. South Korean rapper Psy's runaway international hit Gangnam Style burned brightest on its way to becoming the first YouTube video with a billion views, but Carly Rae Jepsen and more recently Macklemore & Ryan Lewis gave him a run for his money.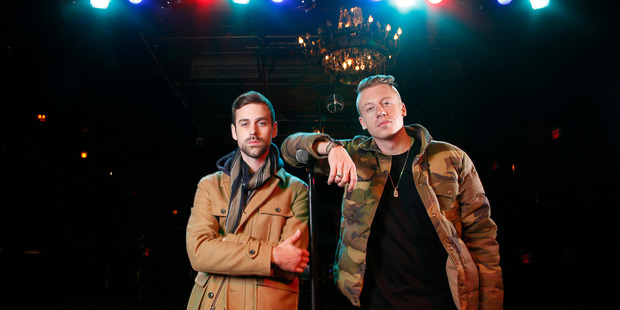 Gangnam Style - Psy
It was about more than just the song, with South Korean pop star Psy's dance moves and the accompanying video helping make it the musical force that it was. It knocked Justin Bieber's soppy anthem Baby off the top spot of the most watched YouTube video of all time with more than 810 million views (and counting).
Feel Inside (And Stuff Like That) - Flight of the Conchords
Writing a comic charity song about sick children could've been a disastrous exercise, but the Conchords (and some talented friends) came up with an absolute winner, combining the uncensored lyrical genius of kids with the talents of 21 local vocalists for a delightfully bonkers No 1 song. Guaranteed laughs and warm fuzzies.
Thrift Shop - Macklemore & Ryan Lewis
With its cheeky sentiment, a fruity brassy loop that was one of the catchiest pop hooks of the year, and sing-along chorus with a delicious bit of cussing, it's no wonder this song has sat at No 1 on the singles chart for six consecutive weeks.
Call Me Maybe - Carly Rae Jepsen
The highest selling single in New Zealand this year goes to this sugar-coated Canadian pop starlet. It has to be said though, at 27 - almost a cougar in teen pop terms - where does she get off singing lyrics like, "All the other boys, try to chase me, but here's my number, call me maybe"?
We Are Young - Fun featuring Janelle Monae
They were the breakthrough band of the year, going from relative East Coast obscurity, to six Grammy nominations (and a show at Vector Arena next year), and this grand, theatrical, indie anthem with massive hip-hop beats is the one that did it, along with second single Some Nights.
- TimeOut