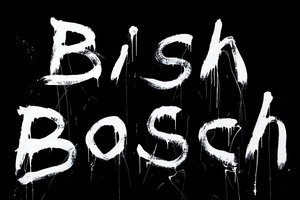 Some musicians are revered, reviewed and written about, but rather less listened to. Put Scott Walker at the top of that list. This is only his fourth album in the past three decades and their abstruse lyrics, electronic effects and often declamatory tone have nothing in common with his acclaimed ballad style in the Walker Brothers and on a series of orchestrated solo albums in the 60s.
This dramatic collection - Walker speak-singing like he's in some demented opera - opens with an urgent electrobeat and works around the refrain "while plucking feathers from a swan song" in See You Don't Bump His Head, Corps de Blah starts as a quivering a cappella piece ("I'm bumping into leghorns in the darkness") with what sounds like a dog barking and flatulence later on, and the centrepiece is a 21-minute track entitled SDSS14+13B (Zercon, A Flagpole Sitter).
The final song The Day the Conducator Died is something to do with Romanian dictator Nicolae Ceausescu. Lyrically it's almost unfathomable ("To play fugues on Jove's spam castanets"?) although it's hard to tear yourself away from its sense of desperation and despair - unless you just have to flee.
You won't have heard anything like it this year. Or in any year.
Stars: 3.5/5
Verdict: More Walker melodrama from the therapist's couch
- TimeOut / elsewhere.co.nz