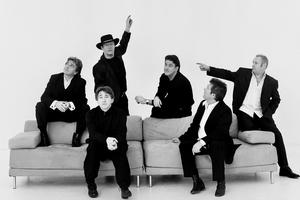 The Rolling Stones aren't the only sixties survivors celebrating 50 years of continued existence as a band - the Hollies are too.
The Manchester-bred band, which remained popular in the New Zealand charts throughout the 1970s as they faded in many other territories, are returning in the New Year for a five-date tour mixing indoor venues and outdoor wineries.
The six-piece have remained a going concern since forming in 1962. The Hollies line-up now contains only two of its original line-up in guitarist Tony Hicks and drummer Bobby Elliot, with key figures in the band such as songwriter Graham Nash (who went on to be part of folk supergroup Crosby, Stills and Nash) and lead vocalist Allan Clarke having departed over the decades.
The group's history was acknowledged with their induction into the Rock and Roll Hall of Fame in 2010.
The Hollies' summer tour comes just a year after they were last in New Zealand. The show dates and venues are Regent on Broadway, Palmerston North, Wednesday, January 30; Forsyth Barr Stadium, Dunedin, Sunday, February 3; Claudelands Arena, Hamilton, Monday, February 4; Ascension Wine Estate, Matakana, Tuesday February 5.