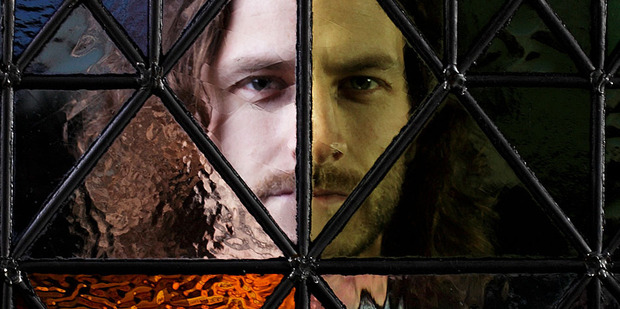 It's been a worldwide smash, racking up more than 180 million views on YouTube, hitting No. 1 on the singles charts in America and appearing on TV show Glee.
But Belgian-Australian singer-songwriter Gotye says he's "sick" of hearing his song Somebody That I Used to Know, which features a guest verse from Kiwi singer Kimbra.
"Sometimes I feel like I'm a bit sick of it," Gotye told NME.com.
"My inbox, on any given day, has at least five covers or parodies or remixes of it and there's only so many times you can listen to the one song."
Gotye also said he no longer felt any sense of ownership of the song, which has been parodied hundreds of times on YouTube.
"I don't really feel like it belongs to me anymore. Everybody else kind of owns it now, especially with there being so many cover versions and parodies."
But he admitted that the song's success had been astounding for him, and he didn't think he was capable of writing another song that would be as big.
"I like the fact that people are still discovering it and I don't feel like it's a noose around my neck. But at the same time, I do wonder how many times you can listen to the same piece of music.
"I can't think of any song that's ever been picked up like this and I do feel like saying to people sometimes 'Come on guys, there are other songs out there'."
Gotye has also hit out at the version of his song that appeared on Glee, telling the Sunday Herald Sun it felt "dinky and wrong".
"They did such a faithful arrangement of the instrumentals, but the vocals were that pop Glee style - ultra-dry, sounded pretty tuned.
"And the rock has no real sense, Like it's playing to you from a cardboard box."
Watch the video for Somebody That I Used to Know:
- Herald online