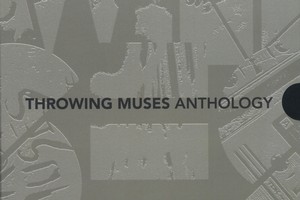 In typical Throwing Muses fashion, the American indie pop rock band - formed by step sisters Kristin Hersh and Tanya Donnelly in the early 80s - have put together a two-disc collection made up of songs they like.
So though it lacks some fan favourites there are well-known tracks like Hate My Way off their 1986 self-titled debut, Red Heaven's Furious, and University's Bright Yellow Gun.
What makes it unique is the hand-picked, lesser-known songs off early EPs and the band's two most beautiful songs, Cry Baby Cry and Two Step.
Although perhaps the band didn't like the often under-rated Hunkpapa from 1989 because only Mania makes it, which is a shame because Dragonhead would have been a quirky, fiery addition to an excellent document of a great American band.
Stars: 4/5
- TimeOut