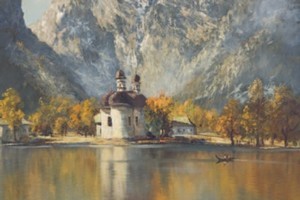 Rating: 5/5
Verdict: German makes minimal techno with heart
We have a heartbeat. It's minimal, but there is a strong and relentless pulse in this techno created by German producer-cum-knob-twiddling musician Pantha Du Prince.
And the heart is a human one, not some mechanical, lifeless, and nerveless concoction as some techno, past and present, tends to be.
Done right, by the likes of electronic music pioneers such as Kraftwerk and experimental freaks Throbbing Gristle, through to beat mavericks Derrick May and Stacey Pullen, and now this guy, techno can be a soulful and moving experience.
Black Noise is not necessarily for the dance floor, although tracks like the dark clip clop of Stick To My Side (with fruity vocals by Animal Collective's Noah Lennox) could be a sinister party starter and A Nomad's Retreat is likely to turn even the most normal person into a staunch dance monster.
But overall the album's effortless, smooth, and stealth attack is music for the mind and soul.
There's something old school about the Pantha - real name Hendrick Weber - that takes you back to when classic techno from pioneers like May haunted the dance floors and discmans of the world.
But he also gives the music its own life by dressing layer upon layer around the beautifully bare skeleton of the songs. The tracks escalate at an even ebb, with tinkling bells and chiming soundscapes just as important as the lashing beats and thrumming bass.
It makes techno sound ahead of its time once again - who would have thought that would ever happen?
-TimeOut