Rapper David Dallas' big week.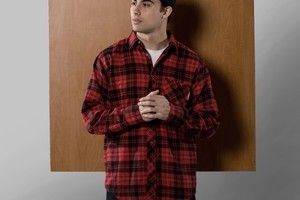 Friday Night Drinks? Meet me at:
Malt, Grey Lynn.
Where I'll be wearing my new:
I don't get new clothes these days, that's why I just go to Malt - it's local.
And this weekend I'm planning on:
Playing Halo Reach and Super Street Fighter 4 on Xbox Live. Best way to unwind.
But first i need to refuel at my favourite cafe:
Dizengoff, Ponsonby Rd.
Saturday evening. If my dreams came true, there would be a gig by:
OutKast.
On my stereo/headphones right now is:
Deuces (Remix) by Chris Brown feat. Drake, Kanye West, T.I., Fabolous, Andre 3000 & Gucci Mane.
The book I can't put down is:
The last book I read was Outliers by Malcolm Gladwell. That was a year ago. It was good though.
The TV show I take the phone off the hook for is:
Darker Than Black.
A non-cooking Monday night means takeaways from:
Any takeaways I didn't eat from the night before is all good.
Or a splash-out Wednesday night restaurant would be:
I don't really know any flash restaurants. Nishiki suits me and the Mrs just fine.
* David Dallas performs live in the Southside Gig on October 23 as part of the Manukau Festival of Arts. For more information: mfa.org.nz.