Rating: 5/5
Verdict: Hard, poetic truths from contemporary America Bingham, age 29, is an alt-country singer whose voice is more road-battered than his years suggest.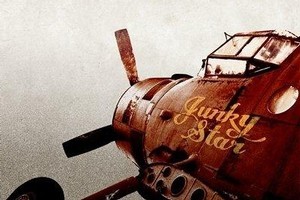 His Mescalito in '08 sounded like it had been recorded after he'd been thrown off a freight train and was recovering from a three-day bender: just the man to write The Weary Kind which won him an Oscar when it was featured in the movie Crazy Heart (in which he played a small part).
After the uneven Roadhouse Sun of last year which included some gritty rock, this album finds his band on a tighter leash as Bingham again aligns himself with the rootless and restless, and the dispossessed - literally on the title track about someone who lost the farm to the bankers and ends up homeless in Los Angeles alongside junkies and former Hollywood stars.
Produced by T Bone Burnett, this live-sounding album lets Bingham's evocative, hard-times narratives breathe and that sandpaper 'n' bourbon delivery brings every one of these songs home hard: you sense these astutely observed lyrics have been lived in his imagination in a country where the young are shipped out to the Middle East and hope dies on the sun-bleached streets of LA.
One part Steve Earle, another of Woody Guthrie, a touch of early Dylan and Springsteen's Nebraska ... but Bingham still sounds exactly like himself.
- TimeOut