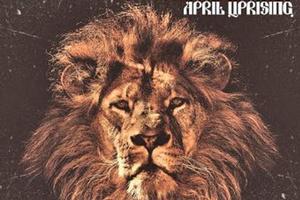 Rating: 3/5
Verdict: Grand ambition, okay songs from Aussie guitar hero.
John Butler is best known for his flighty and frenetic finger-plucking guitar work - and taking his band off on long, meandering and rootsy jams. Kind of like Ben Harper, only more feral and wild.
On his latest album - the Australian musician's fifth - he's undergone many changes since his well-received breakthrough album Grand National from 2007.
First up he cut his hair off, then he ditched his old band, and got in new bass player Byron Luiters and drummer Nicky Bomba, and on April Uprising he's headed off in a wholly mainstream direction with hints of pop, rock, and funk, but only a passing nod to his frantic fret work and jamming past.
The album pays homage, and was inspired by Butler's Australian and Bulgarian ancestors whom he discovered while taking part in Australian documentary series Who Do You Think You Are?
But apart from the fast smouldering Ragged Me (Spirit Song) and a few other tracks, the music doesn't reflect the grand and passionate premise of the album.
On opener Revolution the ambition is there but it comes across as agreeable as fellow countrymen Powderfinger; on the freaky Chilis funk of Don't Wanna See Your Face it's as if he couldn't decide whether to have fun or play it straight; and the snappy rap and roll vocal on One Way Road recalls Hanson's Mmmbop.
So April Uprising is simply a good album of well put-together rock tunes. Nothing more, nothing less.
Scott Kara