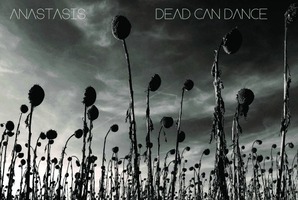 Dead Can Dance - Anastasis
Ethereal dream pop group Dead Can Dance is made up of other worldly singer Lisa Gerrard and singer and musician Brendan Perry, who was a key member of New Zealand punk band the Scavengers in the late 70s. The music they have made together since forming in Melbourne in 1981 is far from the melodic punk racket the Scavs cooked up. And their eighth album - the pair's first in 16 years - is a typically moody and soothing listen. The problem is, it's not as moving and menacing as something like percussive beauty Mother Tongue off 1988's The Serpent's Egg. For starters Perry's overwrought vocals on opener Children of the Sun come across as sentimental and ineffectual rather than transitory (though the harpischord and gong arrangements are inspired).
The exception is Kiko, the album's best and longest track, which conjures up DCD's past exoticsm and has a heavier, more purposeful beat behind it.
Stars: 3/5