Rating:
3/5
Verdict: Princess cries beautiful tears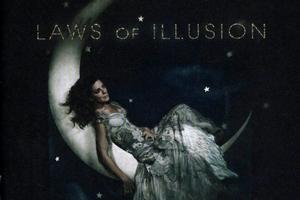 The ethereal queen of pirouette-pop, Sarah McLachlan is back with an album cover that features her draped over a crescent moon. So no, the angelic singer-songwriter does not appear, nor sound very different to she did when she last released a studio album, seven years ago.
But behind the scenes, McLachlan's emotions have been dragged through a pit of glass - her 11-year marriage to her band's drummer Ashwin Sood, crumbled two years ago - and now she seems to cry out for soothing, rather than being the balm to her listeners' wounded hearts as she was in early ballads.
While much of Laws of Illusion reflects her marriage breakup and its aftermath, her voice has not lost its uplifting, warming, vanilla-latte quality that has earned the songstress so many fans.
Listeners can trill along to her melodic choruses on a first listen, and there are plenty of life lessons bundled up in her lofty verses.
While she doesn't break any new ground or particularly challenge listeners with this album there is a mix of punchiness, like in Illusions of Bliss, and darker moodiness, like in Love Come.
It's low on the spine tingles - although the words "I am here for you" of Loving You Is Easy, and the track U Want Me To do register high on the emotive scale.
This album should meet ardent fans' expectations, and for any newcomers, provide the perfect accompaniment to fireside wine-swilling sessions - and perhaps the perusal of old dusty photo albums.