Rating:
3/5
Verdict: Cheeky, hair-shaking fun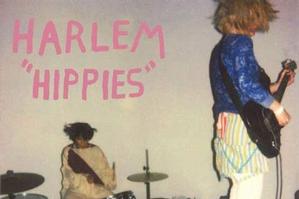 Harlem may have named their second album Hippies not only because they like to go against the grain, or because they sound like 60s rock, but because they appear to be having the time of their lives with not a care in the world - waving their arms, shaking their hair and singing about things like country houses and people smelling like flowers.
The album's 16 tunes, have controversial names, there's Gay Human Bones and Stripper Sunset, but Harlem's music actually rides a wave of pleasant tuneful rock with wide appeal - especially for something sprinkled with shrieks and crashing cymbals.
Some songs have lazily crafted lyrics, like the ramblings of Torture Me, but it would seem this is part of the band's hippie-like mission of keeping life as uncomplicated as possible.
The folky collection could have fuelled a soda-pop party 50 years ago - with the bouncy likes of Faces and the opening Someday Soon - but it just as easily sits with a basement bar lurching with the coolest kids of the lo-fi indie scene.
Harlem began in Tucson, Arizona before relocating to Austin, Texas where they promoted their self-issued 2008 album Free Drugs with plenty of wild, live shows. Hippies is their first release under Matador Records - and while it's great to hear they have kept their raw sound, 16 tracks of the same schtick can become a bit of a bore.