Rating: * * *
Verdict: Red-lipsticked rockers who wish they were born earlier.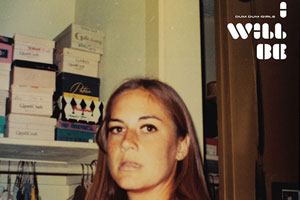 Recent Sub Pop recruits Dum Dum Girls reference the Iggy Pop's track in their name and, it's a good starting point to their sound - they are a feistier, higher pitched version of that warped song.
The all-girl four-piece was formed in 2008 by Californian Dee Dee, who contributes deranged, scratchy vocals. She recruited friends Jules, Bambie and Frankie Rose to record this her first long-player, a varied collection of not-ground-breaking, but quirky-enough indie rock.
Oh Mein M pushes the boundaries of how much of a battering a track can take before it sounds offensive. Yeah Yeah Yeahs guitarist Nick Zinner plays on shake-your-hair-and-swivel track Yours Alone and Brandon Welchez of The Crocodiles plays on the 60s slow dance in the local hall-type song Blank Girl.
The album carries heavy influences from the label's other acts, who were influenced by early 60s punk rockers. And in doing so, the Dum Dum Girls create a grungy-yet-bubbly red-lips-and-leather-jacket feel of any other group of girls out to channel Blondie in her CBGB heyday.