Rating: * * * *
Verdict: Auckland musician invents new musical science.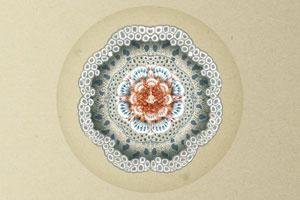 There's a toughness to Lewis McCallum's music that makes it resonate and shine - because often, this sort of soul funk jazz music can end up as wallpaper. But the Auckland-based musician - who toys with everything from saxophone and synth to theremin and samples on Syntheology - shows no sign of noodling or playing fluffy funk on his second album and follow up to 2007's Wake.
For example, The Almanac (featuring the cosmic soul vocals of Mara TK) is made up of resolute beats that take off at a smooth canter as alien sounds waft into every expanse of the song. While the songs with guest vocalists - from the loved-up proclamations of Francis Kora on First Date to the diva antics of Cherie Mathieson on Deviate - are the most appealing, it's the instrumentals where he's at his beguiling best.
Scary Music Part 2 (introduced by a recording of McCallum talking and playing wurlitzer when he was aged 4) is a pulsing and bleepy cacophony of soul jazz bliss; Tales of Mingus will get the late great jazz man dancing in his grave; and Enemy bops and bangs along as it creates its own electronic post-jazz world.
McCallum, who plays Saturday night as part of the People In Your Neighbourhood gig at the Civic's Wintergarden, is making music for the love of it, and it shows in how effortless, deep, and inventive it sounds.