Rating: * * *
Verdict: Nostalgic percussive poetry.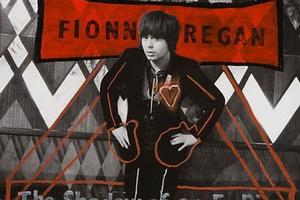 Let's step back to a time when harmonicas were normal, not annoying, and vocals always evoked mustard flares and cigarettes.
Fionn Regan's second album is Beatles meets bar in the back-country meets daydreaming poets in a dusty library - but it's more fresh than fusty.
His clamouring vocals are no more soaring than those of a drunkard stumbling over chairs in a bar and crying out his mind, but their percussiveness carries them through the album.
The highly strung lyrics deal with heavy themes: "have I been noticing bruises on your skin, have you been walking into furniture again," he sings in Catacombs.
Regan claims these songs were inspired by the characters around him - and it sounds as though many of them had split personalities. In any case, it makes for a varied, if irksome album. He moves from late 60s rock in Genocide Matinee to soft, whiskey-swirling country crooners in Lines Written in Winter, and pays homage to the sad, introspective harmonica-player in Little Nancy.
After a run-in with a prospective American label who wanted him to move to Nashville and make his music more commercial, Regan decided to stick to his guns and ended up producing this album himself in Ireland.
Perhaps that's why it sounds like he is leaping around a stage, swinging on curtains and begging listeners to stop, listen and just accept him for the raving, retro fellow that he is.
Jacqueline Smith