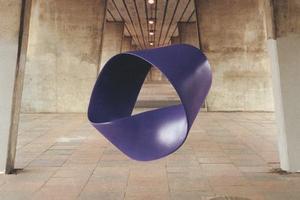 Warp 20: Chosen, is a double disc compilation made up of some of the best songs from acts on Warp, the pioneering electronic music label from Sheffield, to celebrate its 20th anniversary. Also released at the same time is Recreated, Warp acts covering songs by other Warp artists, but Chosen is the one to get. The inspired part of Chosen is the way old classics, like Aphex Twin's twisted 1999 anthem Windowlicker (video below) and LFO's 1990 techno shuffler LFO, rub along with newer songs like Battles' sonic chipmunk chaos of Atlas and Grizzly Bear's Colorado so well.
And the 24 tracks run the whole Warp gamut perfectly, from abrasive (the slice and dice of Autechre's Gantz Graf), to beautiful (the ebb and pump of Boards of Canada's Amo Bishop Roden), to the dance floor (Luke Vibert's vocoder driven I Love Acid).
Warp 20 is window-licking good. That might not sound very appealing but it's appropriate because some of the best acts here, like Aphex Twin, Autechre and Battles, are not about making you feel good but keeping you on edge.
Scott Kara