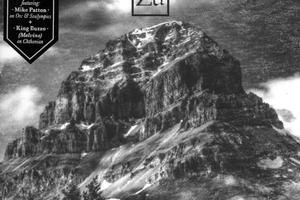 Rating: * * * *

Verdict: Mike Patton-endorsed saxophone terror out of Italy.
This Italian instrumental trio, who are joined on Carboniferous by some of extreme music's stars, including Faith No More's Mike Patton and King Buzzo of the Melvins, produce intense, chaotic but ultimately cohesive experimental noise metal.
It starts with the pulsing and strobing mechanical beats of Ostia, similar to the industrial dance head-to-head that Fear Factory came up with on their pioneering 90s remix release Fear Is the Mindkiller. But don't even try to dance as the song escalates into slamming riffs, rabid beats, and most strikingly, squall upon squall of saxophone din. It's a truly grisly noise.
If John Coltrane was a metaller, this is what the great man may have sounded like. That might be getting a little carried away, but if anything Carboniferous is similar to the fractious and trauma-filled musical stylings of New York weirdos Battles - only with more horrifying results.
For all its berserk and wild sonic tangents, and anti-social heaviness, the songs are executed perfectly with an intensity similar to Fantomas.
Patton's yowl drives the sickening lurch of Soulympics; Beata Viscera has a Chili Peppers bass bounce and excitement to it and the seething, dripping ambience of last track Orc is a fitting end to a beastly, yet intriguing, album. This is metal, but not as we know it, and it's brilliantly refreshing. These guys should be in a zoo. Get into it if you dare.
Scott Kara