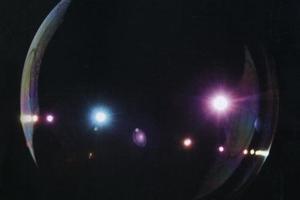 Rating: * * *

Verdict: Producers to the stars deliver mixed bag.
James Ford, one half of Simian Mobile Disco, has made a name for himself as an in-demand producer and remixer who's worked with the likes of Florence and the Machine and most recently the Arctic Monkeys on their new album Humbug.
And if first impressions of SMD's second album, Temporary Pleasure, is anything to go by then he and band mate Jas Shaw might have been better to stick to production duties, remixes and DJing at festivals around the world rarking up the masses with mash-ups of the latest and greatest tunes.
Apart from recalling Queen's Flash Gordon, opener Cream Dream is a cheesy, ineffectual Human League-lite non-event, and Audacity Of Huge sounds like hideous 80s act Dead Or Alive rather than anything verging on cool. Even the the Gossip's Beth Ditto fails to spark things with her Sophie Ellis-Bextor-style vocals on the flimsy fluff of Cruel Intentions.
Thankfully, things pick up with a little Kraftwerk Man-Machine inspiration on Off The Map, featuring funky white boy Jamie Liddell on vocals; and then it's into the simmering tribal house of Synthesise, with a faint but inspired electronic wood-block beat throughout, and a seductive mid-song breakdown that builds back up to keep this party alive.
But what really saves this album is Bad Blood, with its addicitve mix of jaunty calypso and woozy electronica featuring the androgynous and sleepy vocals of Hot Chip's Alexis Taylor.
Scott Kara