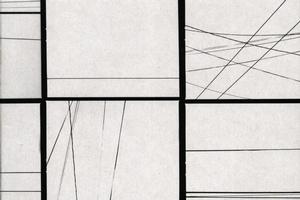 Rating: * * * *
It's clear right from multi-part first track, High Class Slim Came Floatin' In, which has various chaotic tempo changes and a pulsing fuzz frenzy throughout, that this album is going to be a psychosis-inducing trip.
The Chicago experimental-instrumental band's first new material in five years sees them on an all-encompassing musical journey rather than a post-rock outing, which they have been traditionally renowned for.
It might seem like they're fluffing round and heading off on frivolous tangents, like the obnoxious pummelling and squally mess of Yinxianghechengqi. But Tortoise know what they're doing. They're not on this planet to write tunes. Are you crazy?
Their songs are packed with sounds, noises, and tempo changes yet it never sounds overloaded or out-of-kilter. For all Beacons Of Ancestorship's eccentricities, it sounds entirely normal.
Two of the best are percussion-driven tracks like Northern Something, with its military beats, and six-minute long Gigantes has a sparse, tribal rhythm with a stunning mix of shrill, plucked and wailing strings.
The more torrid material is balanced out by the sublime. There's the gently rolling tumbleweed tune, The Fall Of Seven Diamonds Plus One, the loungey down-beat of Minors, and Prepare Your Coffin's jaunty, prog-rock synth is like a post-rock cover of the theme to Hawaii Five-O. Or is it Knots Landing?
Tortoise prove once again, without even uttering a word, that they are among the ranks of the finest purveyors of weird and wonderful music.
Scott Kara