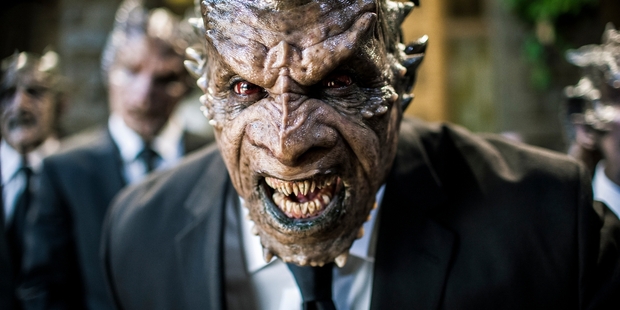 Did the world really need another film version of Frankenstein? The box office figures for I, Frankenstein (whose best review, from Time magazine, described it as "definitely watchable a few months from now on your iPad") would suggest not. In its opening weekend in the US, it took a feeble US$8.3 million ($10 million). An impartial observer might note that the last big-budget adaptation - starring Robert De Niro as the non-titular monster - wasn't much cop either.
Perhaps it is simply the case that since films of Frankenstein have been made now for over 100 years, audiences might just not need to see it again. I have always worked on the premise that if Mel Brooks has parodied a genre, everyone else should leave it alone.
Admittedly, the book itself is a remake of sorts, hence its subtitle: The Modern Prometheus. But Mary Shelley cleverly waited a couple of millenniums after Aeschylus' big-budget production of Prometheus Bound before she reworked the story.
Surely the time has come for our film and TV producers to acknowledge that those of us who consume pop culture are worn out by remakes and reboots.
At least the gap between the De Niro Frankenstein and the current one was a positively languid 20 years.
The interval between Bryan Singer's awful Superman Returns and Zack Snyder's dismal Man of Steel was only five years. And you could practically see a baton pass between Tobey Maguire and Andrew Garfield, as one Spiderman morphed into the next.
Obviously, there is a lower financial risk in remaking a known product book, TV show, film than striking out for something new. No one was likely to lose money adapting books with an enormous fan base, like The Hunger Games or Harry Potter, for a film audience.
But it is becoming increasingly hard to summon up any enthusiasm for the cinema once the annual parade of Oscar-worthies have passed through.
While film-makers continue to remake remakes of 20th-century pop culture, we are being deprived of a contemporary, nuanced vision of our lives.
- Independent