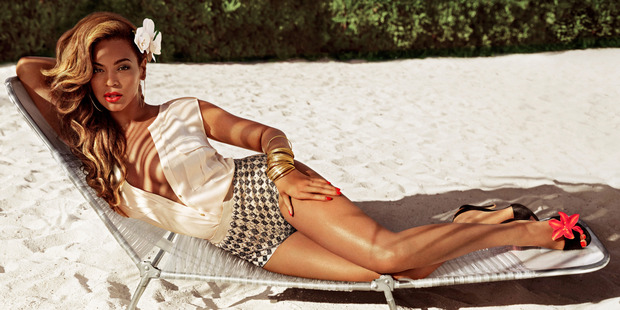 Beyonce will cover an Amy Winehouse classic for the soundtrack of Baz Luhrmann's new film The Great Gatsby.
Beyonce's rendition of the late star's single Back to Black will feature in the movie which premieres at the Cannes Film Festival next month.
OutKast rapper Andre 3000 is also rumoured to be featured on the re-imagined track.
Beyonce's husband, Jay-Z, is producing the soundtrack. Jay-Z famously featured on Winehouse's 2006 single Rehab.
A representative from Interscope Records confirmed Beyonce's involvement to E! News and said music fans can expect a completely different sound from Winehouse's original bluesy recording.
Back to Black was produced by Mark Ronson and Salaam Remi and stormed music charts worldwide.
The Great Gatsby is scheduled to hit US cinemas on May 10 and Australian cinemas on May 30.
The film, based on F Scott Fitzgerald's 1925 novel of the same name, stars Carey Mulligan, Tobey Maguire, Aussie actor Joel Edgerton and Leonardo DiCaprio as title character Jay Gatsby.
Winehouse died in July 2011. She was 27.
-AAP