Dominant driver up for challenge of mastering new machine while chasing season win.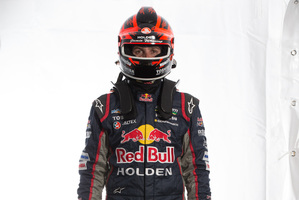 If anyone has a lot to lose with the introduction of the new cars into the V8 Supercars, it's Jamie Whincup.
The 30-year-old won four of the last five championships and has been the dominant driver on the grid. He still leads the championship this season after two rounds, a statistic often forgotten as analysts point to Fabian Coulthard's recent success, but he is winless in eight starts this year (including the non-points counting Australian Grand Prix) and might not have it all his own way in 2013.
The Car of the Future, which was rolled out this year, makes it possible for teams on smaller budgets to compete and races to be won more on driver skill rather than who has the most money behind them.
Whincup's Red Bull Racing Australia was recently created by the team who have dominated Formula 1 over the last three years and who have a stated aim of world motor sport domination. Money is no object and it will mean they should edge towards the front of the V8s pack as teams understand how to get the best out of the cars but, for now, it's a more level playing field.
Whincup seems genuinely excited about it. He talks as a man who has already pocketed four championships and four Bathurst titles.
"We would have had a much better chance of winning this year's championship if we had stayed in the same car," he said. "If you look at it selfishly, let's stay in the same car for another year but, really, when you are old and grey and telling your grandkids how good you were, it's all going to come down to what you overcame to win.
"I hope we get a lot of critics because we are not clearly the best team. I hope they come out hard and strong because it's just another challenge for us. Maybe it's arrogance but I have so much confidence in my crew that we can turn this, let's call it a lull - I am still leading the championship - and turn it around."
What that means this weekend is radical changes to the set-up of the car. They don't have much time, considering they raced at Tasmania last weekend, but it's just another challenge.
"We are going to re-invent the wheel this weekend," Whincup said. "We ran second, fourth and fifth [at Tasmania], which is reasonable, but we have massive expectations. We are the biggest team, have good people and the best sponsor in the world who expect a lot from us. There's no reason why we shouldn't be right up the front. If we're not, we're not doing a good job. We are not going to just make little changes and finetune things, we are going to make massive changes this weekend."
Whincup is unconcerned about the fact he hasn't won a race yet this season. After all, he is leading the championship and there are still 12 rounds remaining. He also points to the fact Ford Performance Racing won nine of the first 12 races last year but he still won the title by more than 250 points.
"History suggests things change pretty quickly," Whincup said. "History also says people get a bit carried away too early. It's going to be a dogfight right to the end."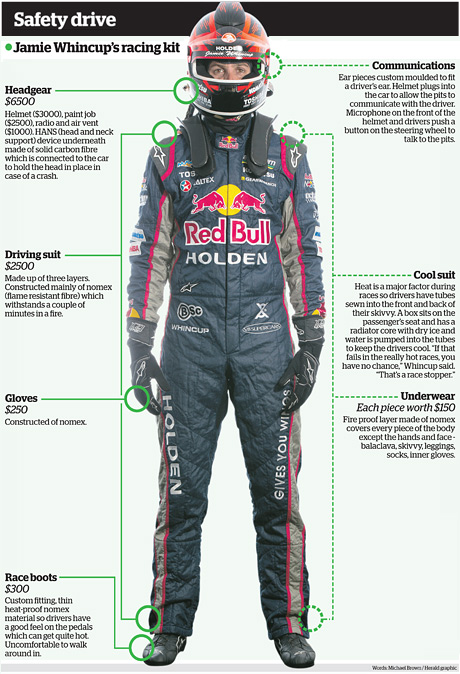 - APNZ